Hey, Wall Street? Anyone awake?
Apparently not yesterday, as the market snoozed through a mind-numbing session.
But the day was anything but boring for Osiris Therapeutics (OSIR) shareholders.
In fact, they were loving life.
Shares of the biotech company rocketed by 138% on Tuesday to their highest level since February 2007.
What could have triggered such a huge surge? A major announcement that the firm's Grafix therapy for serious wounds had shown "overwhelming" effectiveness in diabetic foot ulcers.
Almost two-thirds of patients who received Grafix saw their wounds completely close up (and in a faster time), compared to just one-fifth of patients who received the standard care.
Grafix contains living stem cells within a flexible membrane, which speeds up the healing process. Osiris hopes that the positive results will help it gain more insurance and Medicare coverage for its product.
The announcement sent shares of the $839-million market cap firm from $10.66 to $25.44.
This is typical of small-cap and micro-cap stocks. It doesn't take too much to catapult the share price significantly higher in a very short time. All it took with Osiris was a favorable announcement, and investors had an incredible 138% one-day gain.
So when people ask me, "Is now a good time to buy small-cap stocks?" – and I get asked that a lot – my answer is always the same…
"Yes!"
But not just any small-cap stocks. I always insist on buying high-quality small caps. Because quality never goes out of favor.
Three Reasons to Bet Big on Small Caps
As Dan Veru, Chief Investment Officer at Palisade Capital Management, says, "There's a perception that you're taking a risk with small caps, but when you look back at 80 years of data, it's rare when large caps outperform small caps."
He's right. And there are other compelling reasons why we should always bet on small caps to win big. Even better… they're uniquely positioned to profit in the current market…
~Reason #1: The Trend is Our Friend
Bull markets flame out when large-cap stocks drive prices higher. But they endure when small caps lead the charge. And that's precisely what's happening.
As large caps (represented by the S&P 500) keep hitting record highs, small caps (represented by the Russell 2000 and Russell Microcap indices) are following suit.
Even more compelling… micro and small caps are in the midst of a breakout.
After trading in lockstep with large caps for most of the last year, small caps made a definitive move higher in late June. They're now outpacing large caps by 10 percentage points (up 31.3% versus 21.1% over the last 12 months).
So by overweighting in small caps, we're simply going where the strength in the market resides.
~Reason #2: Rock-Solid Fundamentals
Fundamentals ultimately drive share prices. And unlike large caps, small caps' profit margins aren't hitting historic highs right now. However, they are growing profits at nearly double the rate of large caps (9% versus 5% over the last year).
Sales growth is also better. Many small-cap companies keep announcing double-digit sales increases. But are large-cap companies making similar big announcements? Not so much. Sales growth for S&P 500 companies is only dribbling along at about 1.7% this year.
With the U.S. economy accelerating, small caps hold a distinct advantage. Roughly 80% of their sales are generated domestically, compared to about 65% for large caps. So if we want to bet on the resurgence of the good ol' U.S.A., we should go with small caps.
Richard Bernstein agrees: "U.S. small-cap stocks have projected earnings growth right now that's twice the projected earnings-growth rate of overly touted emerging markets [35% vs. 14%]. I don't think people realize that."
We do, which is precisely why we're loading up.
Even if the U.S. economy stumbles, small caps are still (pardon the Beck reference) "where it's at." As Veru points out, "In periods of subpar economic growth… small caps outperform large caps by close to a 2-to-1 margin."
~Reason #3: Prime Takeover Bait
Organic growth is getting harder to find for large caps. And with record cash balances in the bank, acquiring small caps to re-energize growth becomes more tempting. And lately, it's been too tempting to ignore.
According to The Jordan, Edmiston Group, 99% of the 1,351 M&A transactions in 2012 were for $1 billion or less. The urge to acquire small caps has continued into 2013, too. Thomson Reuters data reveals that a total of 432 acquisitions of less than $1 billion were completed in the first quarter.
Tack on the fact that when these deals are announced, they come with an average bid premium of 35%, and the potential for a single-day payoff is too good to pass up.
Bottom line: It's still harvest time for small caps, even though most retail investors remain clueless. At the end of 2012, small-cap value stocks, in particular, represented less than 1% of separately managed accounts, according to Coates Analytics.
But guess what? The near-total neglect means more profit opportunities for us.
Ahead of the tape,
Louis Basenese
| | |
| --- | --- |
| | Louis Basenese helped direct over $1 billion in institutional capital at Morgan Stanley before launching out as an independent analyst and co-founding one of the web's largest financial publishers. Learn More >> |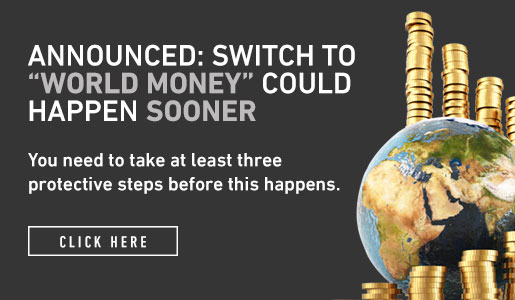 Comments (2)