Nearly a month ago, I bucked conventional wisdom to declare, in no uncertain terms, that spiking interest rates would not instantly snuff out the housing recovery.
Vitriol immediately ensued. I was called "just plain dumb," accused of having a "perpetually sunny disposition," and told I needed to "get a clue!"
Undeterred (because momma told me not to let sticks and stones hurt me, of course), I stood by my conviction. And, sure enough, last week I got some vindication.
Fannie Mae released its July national housing survey, and the percentage of respondents who believe that now is a good time to buy a house rose to 74%. Even after the recent run-up in mortgage rates. These respondents aren't clueless, either. In fact, a whopping 62% expect mortgage rates to keep rising over the next year. And yet they're still eager to buy.
So while rising interest rates might fluster the pundits, actual buyers clearly remain unperturbed, just like I expected.
But I'm not writing today to brag. Instead, I want to share another surprising truth about rising interest rates that you won't instantly believe. But it's true nonetheless, so take heed. It directly impacts how we should be investing.
All Bonds Aren't Bad Investments
It might be a foregone conclusion that the Fed is going to start "tapering" its $85 billion-per-month bond purchases, paving the way for interest rate hikes. Yet, popular wisdom suggests that all bond investments are hosed when rates rise.
Heck, GMO's James Montier recently cast bonds into "The Purgatory of Low Returns" for the next seven years.
He even wonders if we might be witnessing the death of bonds as an asset class.
That might be a tad bit too dire of a prediction.
While the longest duration and highest-credit quality bonds (i.e. – U.S. Treasury and other government bonds) are certainly doomed, other sectors of the bond market stand to weather the increases rather well.
Most notably, convertible bonds, U.S. high-yield bonds and emerging-market bonds, according to a recent study by Morgan Stanley (MS).
Please note, Morgan Stanley only provided the average quarterly returns. But I went ahead and annualized the returns to demonstrate the performance discrepancy more clearly. Especially since I don't know anyone who only holds onto a bond for a quarter. (Do you?)
Now, seeing convertibles atop the list isn't really a surprise, as they represent a hybrid security with both bond and equity characteristics.
But seeing high-yield and emerging-market bonds coming in second and third definitely warrants our attention. Both are traditionally seen as more risky bond investments. During rising interest rate environments, though, they might provide the most competitive yields (hint, hint).
Also take note of the lackluster performance of municipal bonds. Combined with their increased bankruptcy risk following Detroit's historic filing, muni bonds look less and less compelling in the current environment.
The Best Bond Investment Today
If you're looking to benefit from the two best-performing bond types during periods of rising interest rates (convertibles and high-yield bonds), the Calamos Convertible & High Income Fund (CHY) might be the perfect fit.
Here's why…
The closed-end fund seeks to generate a high total return by investing in both convertible securities and high-yield bonds. And the King of Convertibles, John Calamos, co-manages the fund.
He began specializing in convertibles in the 1970s as a way to control risk. Now the company he owns manages over $27 billion in assets. And by placing our capital with such a specialist, we get to tap into his expertise and gain access to the hard-to-understand, yet often overlooked, convertible market.
We also benefit from daily liquidity, low turnover, reasonable expenses and reduced risk thanks to diversification. The fund invests in over 100 securities, across all 10 sectors of the S&P 500.
Plus the fund pays monthly distributions, equal to an 8.2% annual yield. Best of all, the fund is currently trading on the cheap, at an 8% discount to net asset value (NAV).
Bottom line: Don't get all shook up about rising interest rates. They won't sabotage every last bond investment. To the contrary, now might be the perfect time to start placing some strategic bets on convertible and high-yield bonds.
Ahead of the tape,
Louis Basenese
| | |
| --- | --- |
| | Louis Basenese helped direct over $1 billion in institutional capital at Morgan Stanley before launching out as an independent analyst and co-founding one of the web's largest financial publishers. Learn More >> |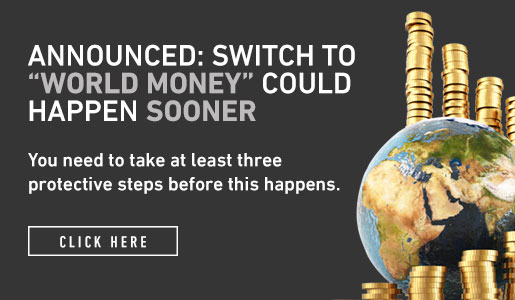 Comments (3)