Words mean little on Fridays in the Wall Street Daily Nation.
Instead, we let pretty pictures do the talking for us.
Each week, I select a handful of graphics to put important economic and investing news into perspective for you.
So it's time for me to (mostly) shut up and let that happen…
Out With the Old…
For over a year now, I've been sharing what's become known as "The Scariest Jobs Chart Ever."
Specifically, it shows the pace of recovery in the labor market since the start of the Great Recession. As I've said countless times before, it's been mind-numbingly slow and fragile.
The latest iteration shows steady progress. We're not back to even yet. But we're getting closer. In turn, the chart isn't so scary anymore.
Sadly, I've found a replacement….
And in With the New
Here's the new "Scariest Jobs Chart Ever" – in all its economic suckiness.
It dissects the latest employment figures based on part-time versus full-time jobs. As you can see, we're becoming an economy of part-timers.
What gives? A little something called the law of unintended consequences.
Instead of bearing the burden of Obamacare or passing it along to consumers via price hikes (which isn't possible in many low-margin businesses), companies are simply relying on part-timers over full-timers more and more. That way, they don't have to pay for medical insurance.
This isn't exactly a strong foundation upon which to build an economic recovery. Hence, the moniker.
Rest assured, we'll keep tracking this scary chart and keep you updated on any progress.
New World Order
If this isn't indicative of a change in world power, I don't know what is…
"Big Oil" stocks – like Exxon Mobil (XOM) and Royal Dutch Shell (RDS.A) – are getting clobbered by the little guys. That is, small oil and gas explorers with exposure to high-margin shale operations from Texas to North Dakota.
The investment takeaway? If you need me to spell it out, we're in trouble.
But in case we have anyone reading our column in braille today: Go "long" shale gas investments with high-margin operations – like EOG Resources (EOG), Pioneer Natural Resources (PXD) and Continental Resources (CLR).
That's it for this week. Before you go, though, let us know what you think of this weekly column – or any of our recent work at Wall Street Daily – by going here.
Ahead of the tape,
Louis Basenese
| | |
| --- | --- |
| | Louis Basenese helped direct over $1 billion in institutional capital at Morgan Stanley before launching out as an independent analyst and co-founding one of the web's largest financial publishers. Learn More >> |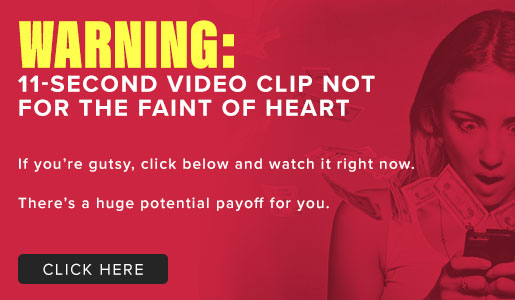 Comments (1)