On the heels of eating crow over my prediction that the newspaper industry – and, in turn, newspaper stocks – were doomed, Amazon's (AMZN) Founder and digital billionaire, Jeff Bezos, had to go and pile on the punishment.
In a "thunderbolt" announcement, as one analyst put it, Bezos pledged $250 million to buy the struggling Washington Post from The Washington Post Co. (WPO).
The money came out of his personal bank account, no less.
Now everyone is led to believe that there are gobs of value to be unlocked in other newspapers like The New York Times (NYT) and The Financial Times, owned by Pearson Plc (PSO).
Case in point: A story at The Daily Beast proclaims that the deal "could help the sales of other major newspapers, such as the Los Angeles Times or the Chicago Tribune, and if the Sulzbergers ever decide to sell The New York Times, they could get around $5 billion."
Total nonsense. Here's why…
Backwards Math
Last year, the Newspaper Publishing Division for The Washington Post Co. generated about $14.5 million in earnings before interest, taxes, depreciation and amortization (EBITDA).
In a buyout, particularly for a struggling business, one would expect a multiple of maybe four or five times EBITDA. Yet Bezos' purchase price clocks in at a whopping 17 times EBITDA.
He paid a "multiple over the multiple," as Ken Doctor, Media Analyst at Outsell, told Bloomberg. Indeed!
Even Standard & Poor's only thought a deal would be worth $80 million, at best.
The only winner in the deal appears to be (go figure) Warren Buffett. At least on paper. On the heels of Bezos' purchase, shares of The Washington Post Co. hit a five-year high, sending the value of Buffett's stake to over $1 billion. (Even at 82 years old, he's still got the Midas touch.)
Now, if we apply the same multiple that Bezos paid to, say, The New York Times, it should be worth double its current price. That's bad math, given the company's continued struggles and the stiff industry headwinds.
You see, there's just no money to be made by selling newspapers. All the money is supposed to come from selling advertising in newspapers.
But guess what? That's not happening, either.
Last year, total newspaper advertising revenue fell to its lowest annual level since 1950, when the Newspaper Association of America started tracking the data.
As Dr. Mark Perry of the American Enterprise Institute puts it, "The dramatic decline in newspaper ad revenues has to be one of the most significant Schumpeterian gales of creative destruction in the last decade."
And according to Perry (and I agree), the trend isn't "even close to being over." But unless it reverses course, there's no way The New York Times would ever be worth anything close to $4 or $5 billion. Let alone its current valuation of $1.8 billion.
Nevertheless, don't expect The Grey Lady to ever run this headline: "Jeff Bezos (Grossly) Overpaid."
Although the paper's controlling family swears they're not interested in selling, there's no doubt that they secretly hope they can fetch such a sweet premium when they do finally decide to cash out. Hence the softball headlines we're seeing about the deal – like "Bezos Brings Promise of Innovation to Washington Post."
He better! Otherwise, he might find himself unloading the flagship newspaper to some other chump in a fire sale down the road.
Kind of like The New York Times just did with The Boston Globe. After paying $1.1 billion in 1993, the company unloaded it to Red Sox owner, John Henry, for $70 million – or about $0.07 on the dollar. (Ouch!)
Ironically, a report in The Washington Post best depicts the formidable obstacle Bezos needs to overcome if his gamble is going to pay off:
"But for much of the past decade, The Post has been unable to escape the financial turmoil that has engulfed newspapers and other 'legacy' media organizations. The rise of the internet and the epochal change from print to digital technology have created a massive wave of competition for traditional news companies, scattering readers and advertisers across a radically altered news and information landscape and triggering mergers, bankruptcies and consolidation among the owners of print and broadcasting properties."
I guess when you're a billionaire there's nothing better to do with a couple hundred million than to bet it against all odds. (Must be nice.)
For us lowly retail investors, though, it makes no sense whatsoever to take such outsized risks.
Bottom line: Investing in newspaper stocks based on the prospect of a takeover is an investment strategy fraught with risk. Don't take it.
Ahead of the tape,
Louis Basenese
| | |
| --- | --- |
| | Louis Basenese helped direct over $1 billion in institutional capital at Morgan Stanley before launching out as an independent analyst and co-founding one of the web's largest financial publishers. Learn More >> |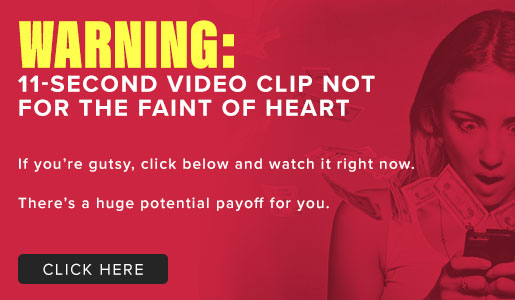 Comments (3)