The S&P 500 gave up a four-week winning streak last week, with the Index dropping 0.03%.
GoodHaven Fund Manager, Keith Trauner, blames it on the fact that investors are becoming more cautious as the indices continue to ramp higher. As he says, "It's just a time where after the indices have doubled over a couple of years, people probably should be getting a little more cautious and a little more skeptical about the prices they're willing to pay."
But there's no need to worry…
So far, half of S&P 500 companies have reported results. Yet more than 67% have beaten Wall Street's expectations. That's in line with the average beat of the last four quarters.
And even though the S&P 500 Index hit 22 new all-time highs as of July 19, there's still a long way to go. As you'll learn from Louis Basenese on Tuesday, that's nothing compared to other bull markets.
Not to mention, consumer sentiment unexpectedly rose to its highest level in six years in July. Something that should only boost spending – and the market – in the coming months.
Indeed, according to Barclays Senior U.S. Economist, Michael Gapin, "Consumer sentiment is reflecting some of the underlying fundamental factors – like better balance sheets, better wealth positions, slightly better job markets over time. As we move into the second half of the year and early next year, consumer sentiment will translate into better, stronger, more durable consumer spending."
Then there's the fact that investors continue to rotate money out of bonds into stocks. According to TrimTabs data, $20.8 billion recently rotated out of bonds into stocks. Yet that only represents 25% of the total money investors have yanked out of bonds.
In other words, there's a lot more cash that's ready to hit the market in the coming weeks and months.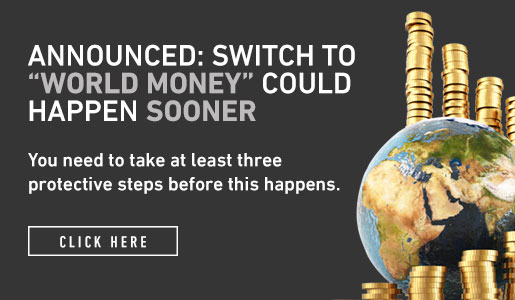 Comments (3)