We're tackling all the following questions (and a little more) in this week's edition of Friday Charts…
What's the single biggest risk to Apple's (AAPL) plan to take over the world?
Is there such a thing as a truly all-weather investment?
And do consumers buy more domestics or imports? (I'm talking about cars – not beer – people. Come on!)
Please enjoy the answers!
Apple: Time to Bet "on the Come"?
1%. That's all the sales growth Apple could muster up this quarter.
Talk about pathetic. For years, the company had delivered double-digit sales and profit growth like clockwork.
Don't fret, though. Even with shares down about 40% from their all-time high in 2012, the new(ish) CEO wants us to hang tight on the promise of better growth ahead.

In his prepared statement, Tim Cook said, "We are laser-focused and working hard on some amazing new products that we will introduce in the fall and across 2014."
In other words, he wants investors to bet "on the come." I wouldn't.
As I've pointed out before, the law of large numbers isn't working in Apple's favor. Neither are the business fundamentals.
Average selling prices (ASP) for the iPad and iPhone, which account for more than 50% of sales, are falling, not rising. The iPad ASP fell to $436 from $449 last quarter, and the iPhone ASP dropped to a historic low of $581 from $613 last quarter.
You could wait for Cook to prove that he can innovate and deliver double-digit growth via new products.
Or, better yet, there's a way for you to collect insane amounts of cash on Apple right now. I'm talking about pocketing $25,000 or more (enough to buy a new car) – in three seconds or less. Don't believe me? Go here to find out how it's done.
When in Doubt, Bank on Dividends
Financial headlines always try to scare us out of one investment or another. If you're tired of trying to make sense of all the warnings, there is a solution.
And no, it's not going 100% into cash. Even if cash reduces your anxiety levels, it's a stupid investment. (Want proof? Go here.)
Instead, bank on dividend-paying stocks.
Although they might lag the broader market during bull markets over short periods of time, they consistently do a portfolio good over the longer term.
Buy Domestic
Last week, I shared a shocking divergence in the real estate market. This week, I'm sharing one in the automotive market.
In the United States, new auto sales just hit the highest level in five years. In Europe, though, new auto sales dropped to their lowest levels in almost a decade.
The takeaway? Keep betting on domestic automakers, specifically Ford (F).
That's it for this week. Before you go, though, let us know what you think of this weekly column – or any of our recent work at Wall Street Daily – by sending an email to CustomerService@WallStreetDailyInfo.com or leaving a comment on our website.
Ahead of the tape,
Louis Basenese
| | |
| --- | --- |
| | Louis Basenese helped direct over $1 billion in institutional capital at Morgan Stanley before launching out as an independent analyst and co-founding one of the web's largest financial publishers. Learn More >> |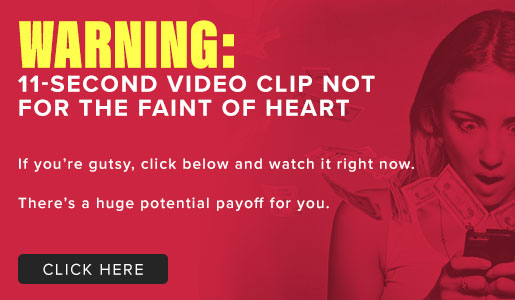 Comments (6)