It's Friday, which means it's time to get high on pictorial enlightenment.
Don't worry. It's not illegal. Each Friday, I try to keep my mouth shut and let some carefully selected graphics convey the week's most crucial economic and investing insights.
This week, I'm dishing on the single most important trend for the U.S. economy over the next decade, and a timely opportunity to profit from other investors' misinformation.
Let's get to it…
We've Got a Bleeder Gusher in Texas!
Technological advancement lies at the core of every great growth story. And we can credit advanced drilling technologies for this one…
Over the last 30 months, oil production in Texas more than doubled.
"If Texas were a country," writes Energy in Depth's David Blackmon, "it would be the third largest natural gas-producing nation on Earth, and the 13th largest oil producer."
(Heck, the way the Federal government is spending its way into a hole, perhaps it wouldn't be a bad idea for Texas to declare its own sovereignty!)
The boom times aren't even close to over, either, as an amazing 26% of the world's drilling rigs are busy at work in Texas right now.
"God Bless Texas," concludes Blackmon. Indeed!
Welcome to "Saudi America"
The oil revival isn't confined to Texas, of course.
The latest report from the Department of Energy reveals that U.S. oil production for the week ending July 5 hit a 21-year high – at 7.4 million barrels per day (bpd).
Over the last two years, domestic oil production is up 34%, after suffering through decades of declining output.
Make no mistake, folks. This trend could be the single most important factor contributing to America's economic success in the coming decades.
In related oil industry news, The Oil Drum, a website created by Peak Oil advocates, is ceasing operations. Coincidence? Not a chance!
Dividend Growth Trumps the Fed
Ever since the Fed hinted at "tapering" its $85-billion-per-month bond-buying program, investors soured on dividend-paying stocks.
Why? Because conventional wisdom says dividend stocks are terrible investments during rising interest rate periods. And the next thing to come after the Fed tapers is an interest rate hike. So they're just preparing early.
Heck, even The Wall Street Journal is perpetuating the belief with headlines like this: "Dividend Stocks Fall Victim to the Fed."
But guess what? Conventional wisdom is dead wrong!
The latest analysis from Ned Davis Research reveals that dividend growers – companies that consistently increase their dividends each year – return about 35% in the three years following the first interest rate hike by the Fed. That's more than double the return of their non-dividend-paying counterparts.
Translation: Use any other misguided selloffs in dividend stocks to scoop up some compelling dividend growers on the cheap.
If you're short on ideas, or short on time to research new opportunities, I've got an easy solution for you.
(Warning: Shameless self-promotion ahead!)
Sign up for our sister publication, Dividends & Income Daily, here. It won't cost you a penny, because it's free. But it promises to make you a penny (or two). Go ahead and test-drive the research for 30 days and see for yourself.
That's it for this week. Before you go, though, let us know what you think of this weekly column – or any of our recent work at Wall Street Daily – by sending an email or leaving a comment on our website.
Ahead of the tape,
Louis Basenese
| | |
| --- | --- |
| | Louis Basenese helped direct over $1 billion in institutional capital at Morgan Stanley before launching out as an independent analyst and co-founding one of the web's largest financial publishers. Learn More >> |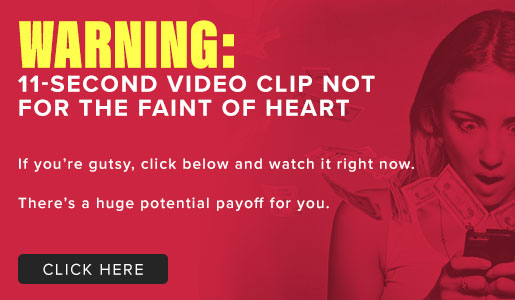 Comments (2)