A day of financial reckoning is, indeed, nigh for America! And the rest of the world, too.
So says our guest for part two of our great "End of America" debate, David Stockman.
(In case you missed part one, you can access it here.)
Stockman is the former Director of the Office of Management and Budget under President Reagan. He was an early partner of The Blackstone Group (BX) and the author of The New York Times bestseller, The Great Deformation: The Corruption of Capitalism in America.
Fair warning: His outlook stands in total opposition to last week's guest, Morgan Stanley's (MS) Head of Emerging Markets, Ruchir Sharma.
And he isn't afraid to call it like he sees it, either.
During our exclusive interview, he reveals…
The identity of "the single most dangerous man ever to occupy high office."
Three (painful) measures Congress could enact to avert another financial disaster.
The single biggest lie we're being told right now about our national debt.
And a simple litmus test to determine when it's safe to invest again. (Hint: It involves Bernanke and Herbert Hoover.)
It doesn't matter whether you agree with his outlook or not. His unique experiences as a Washington, D.C. and Wall Street insider – at the highest levels, no less – warrant our serious consideration.
To hear his sobering outlook for yourself, simply click on the image below. Or you can read the transcript here.
Ahead of the tape,
Louis Basenese
| | |
| --- | --- |
| | Louis Basenese helped direct over $1 billion in institutional capital at Morgan Stanley before launching out as an independent analyst and co-founding one of the web's largest financial publishers. Learn More >> |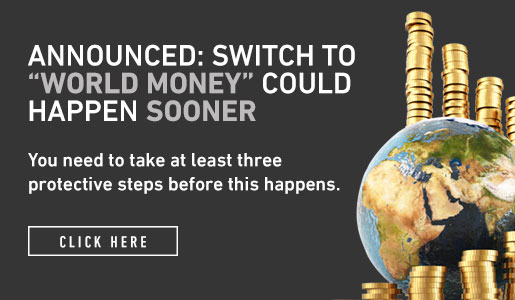 Comments (1)