Since late 2011, we've been discussing the implications of Intel's new "Haswell" processor.
It's similar to the company's previous "Ivy Bridge" technology, in that Intel can get more speed out of the microprocessor than previous designs, while requiring less space and power.
Fast forward to today, and Intel finally unveiled the new processor this month at Computex in Taiwan. The company showed how the new processor can create faster and thinner notebooks – and, yes, allow for insanely efficient power consumption. The battery on these new notebook computers will last anywhere between eight and 12 hours on a single charge.
Indeed, it's the company's biggest leap forward in power efficiency ­– ever.
As Greg Bryant, Intel's Asia-Pacific General Manager, says, "We've made a huge improvement in battery life in Haswell in our fourth-generation core. It's the biggest improvement in battery life, generation over generation, in the history of the company."
Haswell products are coming at just the right time, too.
Today, the PC users who've been holding out on upgrading to new models aren't as likely to go with a new full-size computer. Instead, people are becoming more and more likely to purchase a smartphone or tablet.
The trend is clear…
IDC predicts that PC sales will fall about 8% in 2013. At the same time, smartphone sales will leap 32%. Tablets are destined to enjoy the biggest boost – with estimates pegging sales growth at a whopping 60% this year.
At this rate, tablets will eclipse the PC in terms of shipments within just two years.
There's just one problem…
While Intel strives to provide powerful, cheaper notebook computers, it can't make them too good. That's because the company runs the risk of cannibalizing sales of its own high-end Haswell-based computers, which would only put another nail in the coffin of the traditional PC.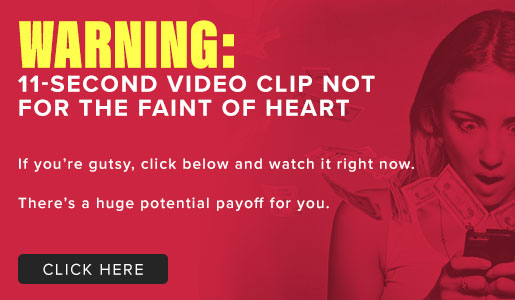 Comments (1)