Transcript of interview:
Louis Basenese: We're fortunate to have Philip Coggan with us today, an award-winning financial journalist who's now the Buttonwood columnist at The Economist.  And his latest bestselling book is Paper Promises: Debt, Money and the New World Order.  Thank you for joining us today, Mr. Coggan.
Philip Coggan: Thank you very much for having me.
LB: Well before we get started I really think for the purposes of our discussion I think it's important to define what you mean by "paper promises."  We're not just talking about currency, right?
PC: No, absolutely.  I think there are three types of promises.  As you say, the currencies, which aren't of course just paper anymore, when the Fed creates money for quantitative easing it really just clicks a computer mouse, and money is really just sort of bits on a computer these days as much as it's anything.  And when we pay our bills over the internet or deal with our banks we're just really shifting an entry from one computer account to another.  But that's one form of promise.
The second is debts:  the promises that we've made to repay our credit cards to the banks have made to repay, and then of governments have made to repay.  And the third sort of promise is the one that companies and governments have made to workers and citizens in the form of future benefits, so pensions, health care costs and so on.
So the argument in my book is that these paper promises are huge and that we've been much better at creating the promises than we have at generating the wealth we need to pay for them.
LB: Right.  And I think everyone I think is becoming more and more aware of that.  And I think you have an interesting perspective.  You've been a financial journalist for decades and you've had a front row seat to some of the most recent financial crises, you know, working through that, analyzing it.  But you're also a student of history.  In your opinion how does this end for us, for the U.S. and the world, other than saying "badly"?
PC: It ends with the debt not being paid back in one form or another.  So if you go back over history you've had a long series of crises where debtors have taken on too much debt, and then there suddenly being a moment at which like, you know, when Wile E. Coyote runs off the cliff in the Road Runner cartoons.  He looks down and realizes he's running on thin air, and that's when you get a problem.
So you can go back to the 1970s, when we had the breakdown of fixed exchange rates, and you had very rapid inflation.  You can go back to the 1930s when we had the Great Depression – or even the 1890s, when William Jennings Bryan was campaigning for the presidency on relieving farmers from their debts by a bit of inflation, getting rid of the gold standard back then.  So there have been a number of these through history.
LB: Do you think, and using your analogy of Wile E. Coyote – I like that a lot – do you think we're at the point where we've run off the edge of the cliff and we're looking down now and just realizing that it's inevitable?  I mean where are we in the timeline based upon the history of things unfolding?
PC: Well I think we ran off the cliff in 2007-2008.  And the fact that the U.S. economy is barely any bigger than it was back then, and Europe's economies are smaller than they were back then, even after a crisis, is an indication of why this is a long-term problem.  We've had lots of action by governments in terms of deficit spending and by central banks in terms of cutting interest rates and quantitative easing.  And we still haven't really solved the problem; we've got still very high debts relative to the size of the economy looking forward.  And of course those future promises, those pensions and health care costs still loom in front of us.
So if you look back between the period at which we realized there was a problem and the period to which a new system was created you can say that it may take a decade or more.  So 1929, the Wall Street crash, I suppose that was the real trigger for the Great Depression.  You didn't get the new system, which was the fixed currency system until after the Second World War.  So that was 16 years.
When we had the fixed exchange rate system break down in 1971 you had inflation of the 70s.  And it wasn't really until Paul Volcker got a handle on inflation in the early 80s that you started a boom again and it was in 1982 and you had this intrusion of independent central banks and inflation targets.  So that was another 11 years.  So we're probably still only halfway through this crisis.
LB: Do you think the Chinese may be thinking a little bit more from the standpoint of if they become such a creditor to the U.S. it gives them more leverage in replacing the dollar as the world currency?  I mean do you see that as an inevitability, that perhaps the yuan would replace the U.S. dollar as the world's reserve currency?
PC: I think if that happens it will only happen very very slowly.  If you think about sterling, which was the dominant trading power in the early 20th century, the U.S. took over from it after the First World War. But sterling was still being used as reserve currency all the way into the 1950s.  So I don't think the dollar's going to disappear as a reserve currency anytime soon.
So I suggest two possible ways it could go.  One is that you could have more than one reserve currency, so the renminbi and the dollar could be virtually equal – and then there might be lots of people in the world who would rather own their renminbi than the dollar. Because they recognize that the Chinese have a faster growth rate at the moment and their government finances look rather better.
The other one would be that the Chinese are slow to adapt to that world; they don't like free markets very much.  And so they might do a deal with the U.S. akin to the one that existed after the Second World War, where countries fixed their exchange rates against each other.  So we might have a kind of managed exchange rate system where the Chinese agree to let the currency rise by a certain amount per year and the U.S. agree to limit the size of its deficits.
And that's not going to happen tomorrow.  But if you ever had a crisis in the Treasury bond market then you might end up with that kind of deal in the future.
LB: Just thinking about that potential brings up a natural question.  I mean if it's the dollar and the renminbi where does that leave the euro?  I think in your book you called the euro a historic experiment in monetary policy.  Do you think the euro eventually crumbles?  Or where does it fit into the future world?
PC: Yeah, I must admit I've changed my view a little on that over the last couple of years.  I think clearly it was badly designed and you had an entire system which only worked if you had the same kind of fiscal and political union that you have in the U.S.  So it's easy for a worker to move from California to Texas or from Florida to Idaho in the U.S. and the benefits are the same across the country, and it's an ideal currency union.  That's just not the case in Europe where people have different tax rates, people retire at different ages, benefits differ and all the rest of it.  And of course people speak many different languages.  So it's not easy for a, say, Spanish architect or doctor to move to Germany because they often don't speak German.  It's not the ideal currency union.
But in the early years what the countries like Spain and Italy and Ireland got was much lower interest rates.  And then they had these booms and everything seemed to be working brilliantly.  But the trouble was, of course, they fixed their exchange rate against a very competitive German economy. And over time they became less and less competitive.  So a couple of years ago it looked as if they were going to – some of them were going to have to drop out of the euro.
What I think has become clear to Germany is that that would be incredibly disruptive for the German economy.  And so the Germans have come to accept that they will have to subsidize in some way, shape, or form, the rest of Europe for a considerable period.  And they're doing that not by tax subsidies, but by these debt facilities that have been set up which will rescue the southern European countries when they get in trouble.  So essentially it's cheap debt subsidized by German taxpayers.
LB: I think for most people a return to the gold standard seems completely out of the question.  Would you agree with that?  And if so how do you think we restore trust and confidence to the world currency system?
PC: I think it's going to be very difficult.  I agree that the gold standard looks pretty much out of the question, unless we do lurch into some sort of hyperinflationary episode, which is not impossible, never say never.  But at the moment it doesn't look likely because inflation is tending to fall rather than rise in much of the developed world.
So how do we create the confidence?  That is the difficult thing.  And I suspect it might be that we end up, as I was mentioning before, with some kind of exchange rate system again.  Because if you think of what's happening at the moment the Japanese have managed to drive down their currency quite a lot.  And German exporters are now complaining that the Japanese are stealing market share.  Now if Europe then tries to drive down its currency response, I think you'll probably find U.S. manufacturers worrying about losing market share.  And many people are quite bullish about the dollar for various reasons.  So you could get a sharply rising dollar if that happens.
LB: I'd read an interview not long ago, maybe about a year ago, that said you had a large portion of your holdings in cash.  Do you still think cash is attractive or do you see opportunities out there, even though the currency situation seems so dire?
PC: No, I don't.  I bought – slightly against my better judgment – I bought a house in London because it was clear that holding cash at a low rate and being taxed on it, well, the Bank of England was determined to keep real interest rates negative didn't make any sense.  So fortunately I'm all right.  But I think seriously property often tends to do well when real interest rates are negative and nominal interest rates are low.
If you think back to Asia in the 1990s when they had unnaturally low interest rates because they were trying to peg to the dollar, if you think back to Ireland, Spain in the 2000s you had property booms.  So if we have these very low interest rates for an extended period, property tends to do well.  And it's the asset most people understand.
LB: Before I let you go I wanted one last question because we did mention your book in the beginning: Paper Promises: Debt, Money, and the New World Order.  I hear that you're working on another book that really focuses on the situation confronting democracy throughout the world.  Any willingness to share some insights with us today about that book?
PC: The idea is, democracies have been around for about 100 years, and it's tempting to think they will always be around.  But they've been around in circumstances when populations have been growing rapidly and economies have been growing strongly.  And it allowed politicians to kind of bribe voters by giving them better services, lower taxes or whatever.
Now we're in this period of austerity and politicians are taking stuff away from voters.  And that's a threatening process.  And you're seeing in Europe particularly rise of extremist parties in Greece.  You've got a far left party and a far right party.  You've seen Beppe Grillo in Italy get a quarter of the vote with a kind of almost made up on the spur of the moment party.    In Britain, you've got a party, U.K. Independence Party, which got a quarter of the vote in recent local elections.  So you're getting a rise of extremism.
And you're also getting people losing control over policy.  So already you have these very powerful central banks which aren't democratic.  If you want to get rid of Ben Bernanke in the U.S. who do you vote for?  If you want to get rid of Mario Draghi in Europe who do you vote for?  And fiscal policy may be transferred away from the hands of voters.  So in Europe, you've got a new system where Brussels will have to approve local budgets before the voters get to approve them.  So then a few people think, "Well I don't get to vote on taxes and spending; I don't get to vote on monetary policy.  Laws are decided by international courts as well.  Then what am I actually voting about?"  And if you look at the numbers then voting turnout has been declining across the developed world for about 30 or 40 years.
I think we face a general problem which we have austerity, politicians in very low odor – I think the word "congressman" ranked lower than "cockroaches" in a recent poll…
LB: I'm pretty sure that I believe it.
PC: Yeah.  And that's a threat.  And if you go back to, again, the 1930s when we had a similar crisis, you had democracy in peril.  In the 1970s you had democracy in peril – of course in Greece you had the junta in power.  And in Latin America, many of the troubled economies went into military rule.  So I think that's something we need to worry about, that the model that we had for ensuring that democracies flourished, which was a kind of rising prosperity, has broken down.
LB: Well I do appreciate and look forward to hearing your insights further into that in the new book.  And I do want to thank you for taking the time with us today to share your insights on what's going on in the currency markets, as well as in the financial markets in general.  So thank you again, Mr. Coggan.
PC: Thank you very much for having me.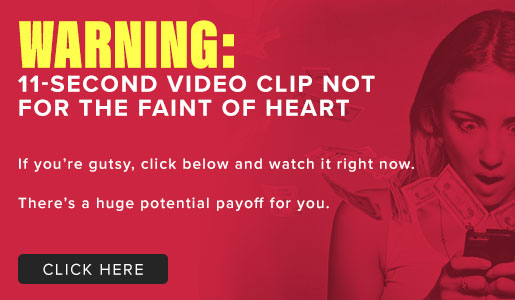 Comments (3)