It's one of the most explosive national security leaks ever.
And we're guessing that Edward Snowden, the whistleblower who ripped the lid off the story, is holed up in a dingy Hong Kong basement, sleeping with one eye open.
The former CIA employee just revealed that he was the inside source behind shocking revelations about the level of government surveillance (a.k.a., snooping) on American citizens.
Specifically, how a secret government court order demanded that Verizon (VZ) pass on details of millions of people's phone calls.
Snowden also gave insights into the National Security Agency's murky intelligence-gathering system, PRISM, which has obtained people's personal data from tech companies.
He told The Guardian:
"The government has granted itself power it is not entitled to. There is no public oversight. The result is people like me have the latitude to go further than they are allowed to. My sole motive is to inform the public as to that which is done in their name and that which is done against them."
Mission emphatically accomplished, Mr. Snowden!
With the story blowing up, our nation's bureaucracy is already busy doing damage control, insisting that such surveillance methods are vital to America's national security.
They're emphatically claiming that all the federal dollars pouring into cyber security efforts are incredibly worthwhile.
I'll concede the feds this point…
They sure know how to spend money!
Cyber Spending Gone Mad
It's no secret that high-profile, damaging cyber attacks against governments and corporations are rising.
In fact, defense officials recently warned that cyber attacks now pose the greatest risk to U.S. national security. Former Defense Secretary, Leon Panetta, says that "a cyber attack perpetrated by nation states or violent extremist groups could be as destructive as the terrorist attack of 9/11."
In response – and totally lost among the Snowden headlines yesterday – the Pentagon just announced a new cyber security budget.
It calls for $23 billion in spending through 2018.
That includes cyber terrorism spending of $4.6 billion in the next fiscal year – up 18% on the $3.9 billion allocated this fiscal year.
In fiscal 2015, the spending rises yet again – to $4.7 billion!
Now, according to the U.S. Cyber Command, more attention will be directed this year toward cyber attacks from China and Iran.
Really? Or is it going into more spying on the American public?
At the Forefront of National Security
With the government allocating more money toward cyber security, it bodes well for companies working to safeguard sensitive government and corporate data, plus consumers' personal details.
But some companies will fare better than others.
As I've explained to our WSD Insiders, the investment case is compelling for one particular company that's involved in a host of national security missions – from establishing secure networks to managing intelligence.
Case in point: Its sales recently spiked almost 50%, and it expects similar growth for the rest of this year.
WSD Insiders are enjoying the ride, too, as the stock is up over 30% since the initial recommendation. There's still plenty of room to run, too.
Ahead of the tape,
Louis Basenese
| | |
| --- | --- |
| | Louis Basenese helped direct over $1 billion in institutional capital at Morgan Stanley before launching out as an independent analyst and co-founding one of the web's largest financial publishers. Learn More >> |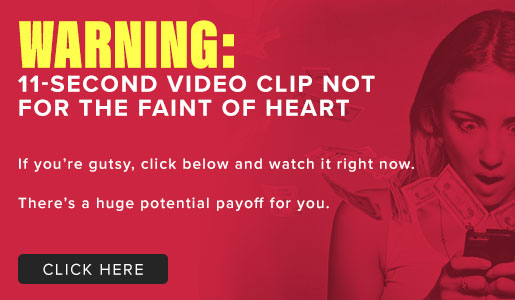 Comments (5)