Like I said last week, many investors are sitting on the sidelines, doing a whole lot of nothing.
Still fazed by the losses they suffered under the last market crash, 13% of former American investors are now completely out of the game.
And for those who did return to the market, many are undoubtedly being downright cautious – sticking with defensive plays and avoiding risk.
Too many, according to Seth Masters of The Daily Ticker.
They're piling into so-called safety stocks, like utilities, he says. And the growing popularity of this sector is creating a bubble:
"What [investors] have been doing in the last few quarters is moving into parts of the stock market that are perceived to be safe, more defensive stocks like utilities… And in the process, they have pushed prices up to unprecedented levels," says Masters.
Utilities normally trade at a discount to the market, he says, but "now they are [trading] at a very significant premium… at almost a 50% increment to the normal pricing of utilities."
And when you overpay for a stock, you're either looking at less upside – or worse, you're in for a bit of a bath when valuations return to historical averages.
Obviously, that's not the kind of position you want to be in…
Luckily, There's Still No Dividend Bubble
As of today, the Dow Jones Utility Index price-to-earnings ratio clocks in at 25.30. That's up from 16.80 a year ago.
So Masters gets at least one thing right: Historically speaking, utilities are expensive.
But whether or not such levels are dangerous is (at least for my purposes) irrelevant. Why? Because I'm simply not in the business of recommending expensive stocks.
What I am in the business of doing, on the other hand, is keeping a level head about the world of dividend payers.
And you'd think that if investors have nothing but defensive strategies on their minds, they wouldn't just be pumping up the prices of utilities – they'd be doing the same to dividend payers, as well.
But looking around, there's little evidence that we're witnessing any sort of bubble in dividend-paying stocks.
For one, they aren't overpriced. In fact, dividend payers are actually trading at a slight discount to the market. The Dow Jones U.S. Select Dividend Index is trading at 16 times earnings, compared to the S&P's price-to-earnings ratio of 16.8.
What's more, if we were facing a bubble, we'd be seeing runaway asset prices – and we're not. Dividend stocks actually continue to lag the broader market.
Case in point: Over the last year, the Dow Jones U.S. Select Dividend Index is up 21%, compared to a 25% rise in the S&P. If anything, we should be happy that prices still have a heck of a lot more room to run before hitting anything close to "dangerous levels."
And last but not least, here's Louis Basenese with one more reason that a dividend bubble's nowhere in sight:
One telling sign of a dividend bubble would be companies paying out more and more money in the form of dividends. And on the surface, that does appear to be happening.

U.S. companies paid out $92 billion in Q4 2012 – a year-over-year increase of 15.9%. But that's in dollar terms. If we evaluate dividend payouts in percentage terms, there's no bubble in sight.

As of March, the companies in the S&P 500 Index were paying out 30% of earnings in the form of dividends, according to FactSet Research. That's right in line with the 10-year median.

Simply put, until the dividend payout ratio starts trending toward unsustainable levels, any concern that we're experiencing a bubble is flat-out misplaced.
Bottom line: Forgive me for being Captain Obvious, here. But stay away from expensive stocks. They tend to be more speculative, and prone to hype and crowd mentality.
So although we should be cautious when it comes to investing in utilities right now, on the whole, dividend payers remain as investable as ever.
Safe investing,
Ryan Anders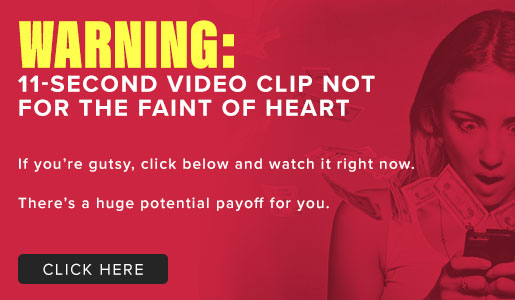 Comments (1)