"Every story I read about Google is kind of 'us versus some other company' or some stupid thing, and I just don't find that very interesting. We should be building things that don't exist."
That's the world according to Google (GOOG) CEO, Larry Page. He made the comments on Wednesday in his keynote speech at Google's I/O Conference in San Francisco.
Hmm… memo to Mr. Page: This is how the business world works! Especially in the cut-throat battle between tech superpowers in the equally competitive tech sector.
As for the "building things that don't exist" bit… well, that's true for a new product like Google Glass. But Forbes quotes John Gruber of the Daring Fireball blog, who points out, "Google fans seem to eat this kumbaya stuff up. But Google is the company that built Android after the iPhone, Google Plus after Facebook (FB) and now a subscription music service after Spotify."
Yep… that's right. Google used I/O to announce its foray into the streaming music space, with a service that rolls off the tongue like molasses – Google Play Music All Access.
With the announcement coming just before Page's speech, the CEO's comments seem ill-judged. Particularly since the service isn't first to market. Quite the opposite, in fact, as my colleague, Elizabeth Carney, recently noted.
A Musical Mirror Image?
If imitation is the sincerest form of flattery, then Google must love streaming music rivals like Pandora (P), Spotify and Rdio.
That's because Google Play Music All Access looks pretty similar to them.
It offers a comparable subscription-based streaming music service, drawing from a vast music catalog. Users are able to listen to tracks, in addition to songs they already own, and create their own playlists – either manually or through the "Explore" feature, which offers suggestions based on your music history. Google bills it as "radio without rules."
In terms of price, Google shows little incentive. After a 30-day trial, subscribers pay $9.99 a month to access the music. That's in the same ballpark at Spotify. And although Google offers a discounted rate of $7.99 for signing up early, that's still more than the $3.99 per month that Pandora users pay.
Perhaps the biggest difference is that after the trial period, Google doesn't offer a so-called "free to listen" option. With rivals, you can access some music for free if you're willing to put up with advertising. Google's model is purely subscription-based.
However, while not enduring a constant stream of annoying ads seems attractive, it's simply not as compelling as getting something for free. Of Spotify's 24 million users, for example, only one-quarter of them pay for the privilege.
Quoted on the BBC, Chris Cooke of CMU Music Network says, "This will be the fourth big music play that Google has launched, and every time they do, people get excited, because it's Google. But most of the products haven't had the massive impact people thought they would. I don't think… this is a Spotify-killer or a total game-changer."
I agree. And Google might have missed a much bigger opportunity here…
When it Comes to Music, Google Should Have Mixed it Up
Forrester analyst James McQuivey tells Forbes that Google should have packaged its music service into a "blended media subscription experience" that includes "all-access music, free Netflix-like streaming, two current movie downloads and a lending library for paid games, where you can 'check out' one paid game for free for one week. That would be a way to make Google Play media content do more than merely copy iTunes, Pandora and Spotify."
It's easy to see why Google launched Play Music All Access. The company doesn't want to miss out on the music streaming party and lose ground on its rivals.
But it should have debuted something truly innovative. Instead, by piling into an already crowded area, it just contradicts Larry Page's mandate to "build things that don't exist."
Ahead of the tape,
Martin Denholm
| | |
| --- | --- |
| | Martin Denholm boasts a wealth of experience in the financial publishing industry. Over the past 15 years, he's worked as an investment analyst, senior correspondent, and managing editor for many stock and options newsletters, e-letters and websites, covering a wide range of sectors, industries, and companies. Learn More >> |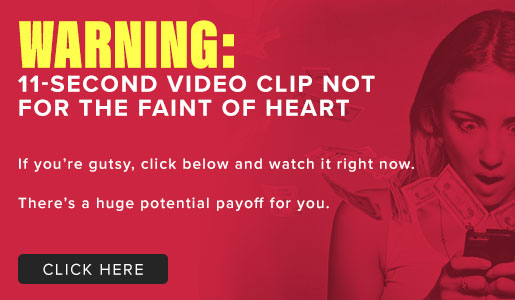 Comments (1)