"We got a bleeder!"
No doubt you've heard doctors in films and TV shows bellow the phrase as a critically ill patient is rushed into the emergency room.
While it makes for good life-or-death drama, scriptwriters will soon have to consign the phrase to the scrap heap.
Because thanks to a college student's astonishing invention, very soon, the scenario just won't be true anymore.
As innovations go, suffice it to say, this one is revolutionary, life-saving… and downright brilliant.
Turning Sci-Fi into Reality
Sometimes, life really does imitate art.
In the Mass Effect videogame trilogy, a miraculous gel can be applied to a character's wound, which immediately stops the blood loss and heals the injury.
In The Hunger Games, a female character dabs a gel onto a burn, which also heals rapidly.
It's the stuff of pure science fiction. A cool idea, but ultimately just a dream, not real life.
Or so you'd think.
Joe Landolina is turning it into reality.
The entrepreneurial New York University student has invented Veti-Gel – which instantly stops blood loss when applied to even the most serious of wounds. Not only that, it heals the wound, too. The gel is also able to heal burns in just hours when the affected area is treated.
I know… it sounds implausible. So before I go on, click on the image below to see Veti-Gel in action.
(Warning: If you're squeamish, be careful!)
The Ultimate First Responder
As you can imagine, the potential market for such a product is enormous.
Indeed, Landolina tells Humans Invent, "I've been talking to a few officials in the military who really like the product. I've spoken to DARPA about it. We're definitely looking at the military as one of our main customers."
The word "life-saving" is overused, but in this case, it's spot-on.
When soldiers suffer massive blood loss on the battlefield, the traditional remedy is to apply pressure and a tourniquet to stop the bleeding. But these methods, coupled with current blood-clotting agents like QuikClot and Floseal, can take a few minutes to work (if they work at all). And in such a dangerous, life-or-death situation, that can be too long.
But Veti-Gel is the ultimate first responder. The solution instantly stops the bleeding by closing the wound, then kicks the healing process into action. How?
It's All About the Polymers
Veti-Gel is a synthetic form of extracellular matrix (ECM) – basically, the substance that holds the body's cells together and activates blood clotting.
Plants also naturally produce a similar substance. So Landolina uses genetically engineered plant polymers to produce the Veti-Gel ECM.
As he explains, "The pieces of the synthetic ECM in the gel will recognize the pieces of real ECM in the wound, and they'll link together. It will re-assemble into something that looks like, feels like, and acts like skin."
The gel also applies its own pressure to wounds, which sticks to the affected tissue. Once the gel touches the blood, Landolina says, "It activates fibrin – the polymer you need to make a blood clot. Finally, it activates platelet cells. The gel causes these to bind to the fibrin, causing a tight seal."
Next up for Veti-Gel: the mass market…
Tests Ongoing… Patent Pending… Approval Imminent?
With a college friend, Landolina has set up Suneris, Inc. They're working with a cardiovascular surgeon to test Veti-Gel further and determine how it could work with other drugs.
Until more formal clinical trials begin, Landolina is also working on testing Veti-Gel against existing blood-clotting products in the military and medical fields. Results are expected later this year, and he aims to trial the gel with vets, too.
With a patent application for Veti-Gel already filed, the biggest step now is securing Food & Drug Administration approval – a process that Landolina has already started.
That would pave the way for Veti-Gel to become an essential, go-to item for ambulance medics, surgeons – and even the mass consumer market as an everyday, first-aid product.
With such significant potential, this is one innovation with a big future.
Ahead of the tape,
Louis Basenese
| | |
| --- | --- |
| | Louis Basenese helped direct over $1 billion in institutional capital at Morgan Stanley before launching out as an independent analyst and co-founding one of the web's largest financial publishers. Learn More >> |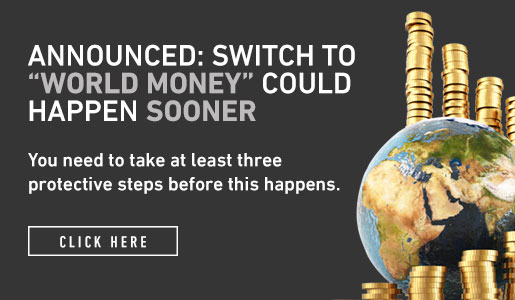 Comments (7)