It's like a scene from a James Bond movie…
The mission: Extract and destroy a small surveillance camera that you planted in enemy territory. And do it without leaving any evidence.
The agent slips across enemy lines, locates the camera and… swallows it.
Yes, you read that right.
Half an hour later, the camera has completely dissolved, leaving no trace whatsoever.
Welcome to the field of "transient electronics," where devices boast unique properties. They're able to perform discreet tasks before "dissolving" in a precisely controlled way when they're no longer needed.
So what's the point?
Well, lest you think this is just some fancy technology with no practical purpose, it has several important potential uses…
Self-Destructing Surveillance
It helped bring us the internet, GPS and the stealth F-117 to America's military.
And now, the Defense Advanced Research Projects Agency (DARPA) can add one more credit to its list.
The government agency recently created a new program called Vanishing Programmable Resources (VAPR).
Its remit: to harness the potential of transient electronics for national defense.
The top priority is surveillance, with a DARPA press release stating that it's zeroing in on "remote sensing and communications devices" that don't need to be retrieved later.
To meet its goals, the agency is working with a number of the brightest technological minds in the business. Including John Rogers, a materials scientist at the University of Illinois.
Rogers and his research team are flipping conventional wisdom on its head in this new field.
While most electronics are built to last, Rogers focuses on the opposite idea: building devices that will fail… but at a rate he and his team can control.
Rogers has already invented a 64-pixel dissolving camera for DARPA – and while its potential uses are a closely guarded secret, the breakthrough technology behind it is fascinating…
A Silky Solution Set to Transform Three Industries
The key to controlling a device's failure rate is specially fabricated silk.
Put simply, the silk can be manufactured in a way that allows researchers to control the decay rate – anywhere from years to minutes.
The thicker the silk covering, the longer the lifespan of a device.
Once the silk dissolves, the electronics underneath it are gone in 30 minutes, leaving no trace behind.
In addition to defense and national security, transient electronics technology promises to break into other areas. For example…
~ Electronic Waste: One big opportunity for transient electronics lies in… the electronics industry itself. We're talking about the potential to actually eliminate e-waste altogether. That's important, given that Americans toss away 47.4 million computers, 27.2 million televisions, and 141 million mobile devices annually, according to the Environmental Protection Agency. Fitting appliances and devices with transient, dissolvable electronics could be a huge breakthrough in terms of dramatically reducing harmful electronic waste and, in turn, preserving the environment.
~ Medicine: Rogers is working on implantable devices that can relieve pain and fight infection. These devices are made from silicon and magnesium, and then covered with the silk. The electronics can be powered wirelessly using radio signals or even using the human body's own movements – for example, the beating of the heart, or flexing of a muscle.
~ The Environment: Environmental scientists are also watching DARPA's work closely. Imagine being able to use measuring instruments that will dissolve once the environmental data has been collected. Not only does it save time retrieving the devices, but no flora or fauna would be disturbed in the effort. And scientists who tag and track animals like birds, fish and mammals could attach electronic devices and allow them to dissolve over time with no harm to the animal.
I'll keep you posted on research in this growing field as it happens.
Ahead of the tape,
Elizabeth Carney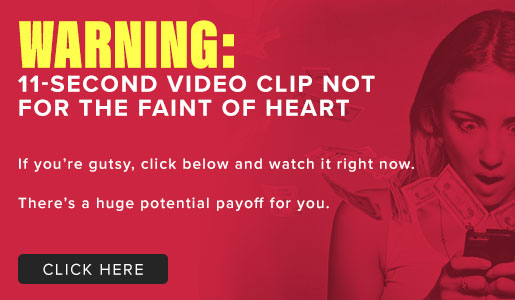 Comments (0)