Over the course of my career, I've gone out on a limb multiple times…
In the summer of 2008, when oil topped $140 barrel – and Wall Street banks predicated a "super spike" to $200 – I told readers to sell it short. Within five months, oil tanked more than 70%.
In August 2009, everyone hated the U.S. dollar. Heck, foreign governments even publicly jawboned about the need for a stronger reserve currency. And the euro was everyone's choice as a replacement, which seems laughable now. Yet I told readers to bet on the almighty dollar and bet against the euro. Those who listened profited handsomely.
I insisted that readers buy the auction house, Sotheby's (BID), when everyone else thought it was heading for the chopping block.
Then I urged a bullish stance on JDS Uniphase (JDSU) when everyone else left it for dead.
And there's no doubt that longtime readers recall my multiple recommendations to short Facebook (FB) – before it even went public.
Now, I'm not bringing any of this up to brag. Instead, I want to prove a point…
In isolation, each bold call above seems wonderfully lucky – and can be quickly ignored. Collectively, however, these predictions can't be so easily dismissed.
So how'd I do it?
Simply put, I cheated. That is, I relied on the help of the world's greatest investors. And today, I want to show you how you can do it, too.
You're Either a Contrarian or a Victim
It may shock you, but unlike everyday Wall Street types, the world's greatest investors don't believe in keeping secrets. They freely share their profit strategies.
Mind you, this benevolence doesn't just come from their exploding net worth. They just have zero confidence in the average investor's ability to master their strategies.
We're certainly not average investors, though. And I have all the confidence in the world that we can put their invaluable insights to work for our ultimate profit.
So listen up!
From Sir John Templeton we get this nugget of wisdom: "It is impossible to produce superior performance unless you do something that is different from the majority."
Warren Buffett advises, "Be fearful when others are greedy and greedy when others are fearful."
And Silicon Valley venture-capitalist extraordinaire, Bill Gurley, says, "You can only make money by being right about something that most people think is wrong."
Or, to sum them all up, the key to minting riches in the stock market boils down to this: Be a contrarian!
That's easier said than done, of course. But it's imperative if we want to maximize our profits.
Now, I've spent the better part of a decade fine-tuning my contrarian investing skills. I've taken some lumps along the way. After all, nobody's perfect.
In the process, though, I've been able to boil down contrarian investing to three simple, yet powerful, keys.
Follow them, and I'm absolutely convinced you'll become a more disciplined and profitable investor.
Just check out the latest issue of WSD Insider to see exactly what these keys are!
Ahead of the tape,
Louis Basenese
| | |
| --- | --- |
| | Louis Basenese helped direct over $1 billion in institutional capital at Morgan Stanley before launching out as an independent analyst and co-founding one of the web's largest financial publishers. Learn More >> |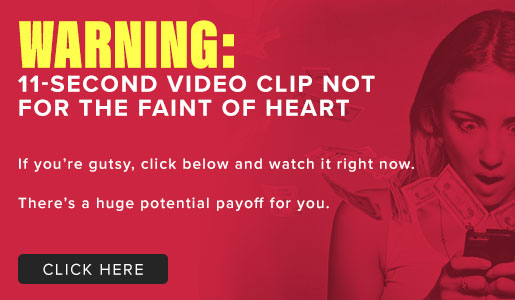 Comments (1)