What's the key to unearthing outstanding tech profits?
In a word… timing.
It's everything when it comes to investing in disruptive technology stocks.
And the only way to get the timing right is to begin tracking the most promising innovations from birth.
With that in mind, over the next two columns, I'm going to share the seven most incredible technologies that I'm currently tracking. Although none are investment-ready (yet), the market for each application easily reaches into the billions of dollars.
So without further ado, let's get going…
Transformative Tech #1: Goodbye, Google Glass
Forget all the hype surrounding the upcoming launch of Google (GOOG) Glass.
I know these high-tech glasses promise to do everything a smartphone can do and more. But who the heck wants to walk around with some geeky-looking glasses on all the time, alerting the world to the fact that you might be recording their every move? Sounds like a weirdo's paradise.
This is much more promising…
Researchers at Ghent University's Center of Microsystems Technology recently developed a curved LCD display that can be embedded in contact lenses and handle projected images using wireless technology.
Text messages to your contact lens? It's coming.
GPS directions straight to your eye so you don't have to look down at a dashboard? Check.
Auto-dimming contact lenses, which would essentially replace the need for sunglasses? Yep… that's coming, too.
We're basically talking about the first step towards a "fully pixelated contact lens display" that would have the same detail as a television screen.
As Professor Herbert De Smet says, "Now that we've established the basic technology, we can start working towards real applications, possibly available in only a few years."
Game over, Google Glass.
Transformative Tech #2: Think You Can You Keep a Secret? Not Anymore…
I'm putting you on notice: Your soul is no longer safe.
For over 50 years, researchers have tried to harness the power of computers to diagnose mental health issues in humans.
It's easy to see why when you consider that the United States spends over $100 billon on mental health treatment each year.
The potential upside for a breakthrough here is enormous.
And check this out…
Researchers at the USC Institute of Creative Technology just created a system called SimSensei. In short, it uses a Kinect motion-sensing camera to monitor facial tics, ultimately diagnosing whether or not you're depressed.
It boasts a remarkable 90% accuracy rate, too.
Take a look…
Transformative Tech #3: Who Needs a Doctor When You Have Your Own Body?
What if our own living cells could detect the presence of cancer on their own?
Even more mind-blowing… what if they could automatically create the "drugs" needed for treatment?
Before you say, "No way, Jose!" consider this: MIT Technology Review reports that researchers at Stanford University have found a way to make genetic parts that can perform the logical calculations necessary to control such activities.
Confused?
I'll make it simple…
Let's say a genetically programmed cell detected the presence of proteins A and B, which are characteristic of a certain cancer. It could then trigger the cell to produce protein C, a "drug" to combat the cancer.
The Stanford team calls their innovation a "transcriptor." Drew Endy, the bioengineering professor spearheading the research, explains, "We want to make tools to put computers inside any living cell – a little bit of data storage, a way to communicate, and logic."
He's not alone, either.
Researchers at MIT are working on similar innovations. Timothy Lu of the Synthetic Biology Group at MIT says, "You can't deliver a silicon chip into cells inside the body, so you have to build circuits out of DNA and proteins."
The only "problem""
Endy says cellular circuits are slow. It can take a few hours for a cell to respond and change its activity.
Slow? Heck, if these circuits help me combat cancer, they can take a few weeks if they need to!
Wirelessly connected contact lenses with TV quality displays… computers that diagnose depression… and "digitally" programmed cells that automatically treat diseases. Yeah, I'd say that's pretty mind-blowing stuff.
And now that we've whetted your appetite, tune in to Saturday's column, where I'll share four other incredible technologies currently in development.
Ahead of the tape,
Louis Basenese
| | |
| --- | --- |
| | Louis Basenese helped direct over $1 billion in institutional capital at Morgan Stanley before leaving Wall Street for Silicon Valley. Now, as the world's premier venture capital analyst, Louis tracks early investment opportunities born from technological breakthroughs and new drug discoveries. Learn More >> |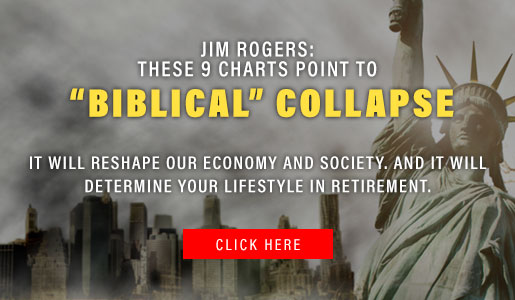 Comments (0)