He was the Co-founder of the Quantum Fund with George Soros, which famously returned 4,200% to investors in the first 10 years. (The S&P only mustered up a 47% gain over the same period.)
He's traveled around the world (over 100,000 miles) on a motorcycle, which earned him his first Guinness World Record – and, of course, invaluable global insights.
In 2006, he started selling short U.S. financial stocks, homebuilders and Fannie Mae. (A trio of prescient calls, indeed.)
He needs more than one hand to count the number of bestselling books he's penned.
He's so plugged in to the moves in the commodities market that he has an index named after him. (Don't believe me? Go ahead and track its every jot and tittle on Bloomberg.com.)
The list of accolades goes on. My point?
We could each live 10 lifetimes and still not amass the investing wisdom, track record and impressive resume of Jim Rogers.
And the reason I'm bringing this up is simple…
Your Chance to "Chat" With Jim Rogers
Later this week, I'll have the opportunity to "talk shop" with this investing legend.
That's right. Jim Rogers has agreed to sit down for an interview with Wall Street Daily, as part of our Keynote Speaker Series.
Rest assured, I'll definitely be asking him about his latest comments on gold.
With the precious metal officially entering bear market territory this week, he's issuing a stern warning that investors hold off before adding to their positions. Why? Because he thinks the price could dip to $1,200 before making the next major move higher.
In other words, a better buying opportunity could be waiting right around the corner.
I've got a series of other questions I intend to ask him, too, including his latest thoughts on Fed Chairman Ben Bernanke's runaway money printing – and the recent slowdown in China's GDP growth.
But I want you to be a part of the interview, too. Not just a listener.
So, if you could ask Jim Rogers one investing question, what would it be? Seriously.
All you have to do is submit your question in advance. And I'll choose the very best question and pose it to Jim Rogers during our talk.
The best part?
Not only will a loyal reader get a once-in-a-lifetime chance to receive guidance from arguably one of the world's best investors, we'll also award them with a one-year subscription to WSD Insider – free of charge!
So put your thinking caps on. Thursday night at 9 PM EST, you have the chance to ask Jim Rogers one question.
Don't blow the opportunity. Once you decide what you'd like to ask him, send your question to us. But don't delay.
Ahead of the tape,
Louis Basenese
| | |
| --- | --- |
| | Louis Basenese helped direct over $1 billion in institutional capital at Morgan Stanley before launching out as an independent analyst and co-founding one of the web's largest financial publishers. Learn More >> |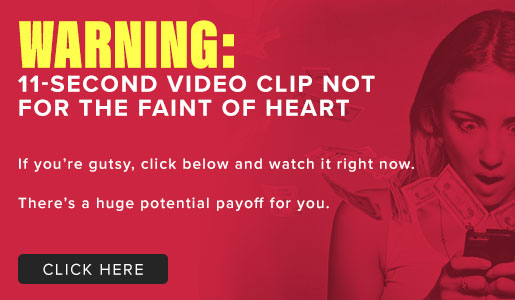 Comments (2)