When I look at the past five years, there's no doubt that the technology that truly catapulted me into the future was my first smartphone.
With one device, I could listen to music, check email on the go, view the weather forecast and get directions. Oh, and use the thing as a regular phone, of course!
As is often the case with disruptive, transformational technology, you don't remember how you managed to live without it.
Not to brag… but we saw the mobile revolution coming.
Two years ago at Wall Street Daily, we called the mobile revolution "the biggest tech trend of our lifetime" and my colleague, Louis Basenese, has issued numerous stock recommendations to capitalize on it. Among them…
Well, get ready for the next wave of the mobile revolution, because mobile technology and smartphones are transforming another massive industry: banking…
Mobile Banking By the Numbers
According to research firm, Aite Group, 105 million Americans have smartphones. Of those, 33 million have used mobile banking apps.
But that's just the tip of the iceberg…
By 2016, U.S. smartphone ownership is expected to surge by 66%, while the number of people using mobile banking will triple.
In a banking climate marked by chronically low interest rates, weak loan demand, increased competition from alternate payment processors like eBay's Paypal (EBAY), and tight profit margins, this growth is just what the industry needs.
And banks are tapping into it by adopting their technology rapidly. According to Javelin Strategy and Research, 16 of the top 25 U.S. banks now carry mobile banking services.
So what added benefits does mobile banking give customers that online banking hasn't already?
One obvious area is Near-Field Communication (NFC) – the "contactless" mobile technology behind Google Wallet, which allows you to purchase goods with your smartphone.
But I'm talking about a much simpler innovation – one that lies squarely on your smartphone…
Snap! Smartphones Cameras Offer a New Level of Banking Convenience
By now, many thought we'd be well on the way to a paperless, checkless world in the banking sector.
Not quite.
While you may think checks are dying out, they still amount to half the value of all non-cash payments in the United States. That was $30-trillion worth of the economy in 2010, according to the Federal Reserve.
In short, paper checks aren't going anywhere anytime soon.
But technology is complementing this old-fashioned method.
Enter Remote Deposit Capture – or RDC – a process that the government's Check Clearing for the 21st Century bill made legal back in 2004.
Simply, it allows banks to recognize images of checks as legal equivalents to the originals.
This bill, coupled with improvements in optical character recognition (OCR) software on smartphone cameras, means that many banks now include mobile check deposit in their services. Snap the front and back of your check and… voila! The money lands in your account.
Soon, banks will also begin rolling out mobile photo bill pay, where you snap a picture of your paper bill and the amount is automatically deducted from your account on the due date. No more tedious bill pay set up.
Aite Group says the number of people making monthly bill payments from smartphones will jump from 14 million to 34 million over the next two years.
First Financial Bank (FFIN) of Texas was the first to roll out the technology in January this year. And two weeks ago, U.S. Bancorp (USB) became the largest bank to introduce the feature to its customers.
But such advances in mobile banking don't just happen automatically. The trend has opened up a huge opportunity for a lesser-known company that's making it happen…
The Penny Stock Behind This Mobile Banking Technology
One company is leading the way in providing these mobile imaging solutions to banks – software developer Mitek Systems (MITK).
Building on its Mobile Deposit system, Mitek also has a lock on the mobile photo bill pay technology. In fact, the U.S. Patent and Trademark Office recently granted Mitek a new patent for its Mobile Photo Bill Pay and the company has inked deals with over 708 financial institutions, including Citigroup (C), PNC Financial Services Group (PNC), Charles Schwab (SCHW) and PayPal.
In short, its technology is slap-bang in the middle of a rapidly growing market.
So why is the stock currently trading around $4.75, way off its 52-week high of $12.97 a year ago?
Two words: patent litigation.
Last year, USAA accused Mitek of stealing proprietary technology, patent infringement and breach of contract.
Mitek promptly turned around and sued USAA for defamation and patent infringement.
Needless to say, the uncertainty of the litigation outcome has punished the stock – and will probably continue to weigh on the price, as the case proceeds.
But keep in mind that it doesn't detract from the fact that Mitek is still a highly promising company with equally legitimate technology.
Company insiders – who traditionally provide excellent insights into a company's prospects – still own one-quarter of the shares. And Wall Street is warming up to Mitek again, too, with the stock up around 48% so far in 2013.
Mitek is definitely a stock to watch – especially as the litigation unwinds.
Ahead of the tape,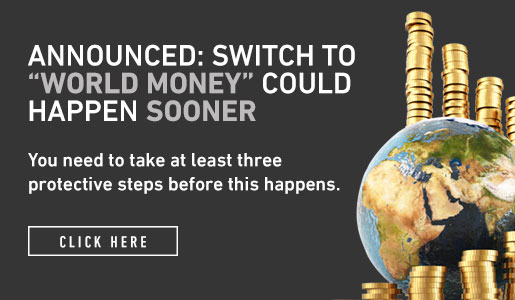 Comments (1)