In an increasingly mobile world, it's no surprise that there's an intense race underway to win consumers in one of the most mobile areas…
The car.
Don't believe me?
Intel (INTC) says that the so-called "connected car" is actually the third fastest-growing technological device after phones and tablets.
The company is putting its money where its mouth is, too, investing $100 million over the next five years toward the adoption of connected cars.
And Jack Bergquist, Senior Auto Analyst at IHS Information, tells the BBC, "By the end of 2014, for some of the bigger brands, every vehicle they sell will offer some sort of connectivity."
This isn't just a gimmick, either.
Bergquist continues by stating that "over 50% of consumers would be swayed by the presence of an internet-capable device."
Would you?
We've talked here before about how augmented reality technology is turning our cars into mobile computers to help with driving directions, traffic and weather conditions, monitoring your speed and alerting you to landmarks, restaurants, etc.
But with a myriad of apps available, this is just the tip of the iceberg in an area that's been dubbed the car's "infotainment system."
Automakers Scrambling for Their Piece of the Infotainment Business
At the recent Geneva Motor Show, the focus wasn't just on new car designs and horsepower… it was about the cool innovations that automakers are putting inside the car, too.
Namely, transferring the same technology found in our mobile devices to the car and, as Volkswagen (VLKAY) Director of Electronics, Volkmar Tanneberger, puts it, "connecting the car with the internet and connecting mobile devices to our [car's] infotainment system to make all the data from your mobile devices available with your [car's] infotainment system."
What does that mean?
Well, touchscreen technology will become more widespread.
And apps will essentially become our "co-pilots." They'll be able to do everything from reading your emails and text messages to you, and finding you a parking space, to showing local gas prices at various stations, and getting coupons for local shops and restaurants.
Will Connectivity Mean More Crashes?
There are obvious concerns with such onboard connectivity, though…
As Ford's (F) in-car technology expert, John Ellis, said at this year's Consumer Electronics Show, "The danger is safety."
Already, the National Safety Council says around one-quarter of all traffic accidents in the United States is due in part to mobile phone usage.
In the interests of safety, augmented reality windshield displays and voice commands are crucial aspects in bringing this technology to the market.
And make no mistake… it's coming to market.
Bergquist claims, "If you look at a cost to design a completely new car model, some companies are spending around a third of the budget just on the in-vehicle infotainment and in-car technology."
And it's no surprise that Apple (AAPL) also has a dedicated team researching ways of getting its technology into cars.
Bottom line: In-car technology is advancing rapidly. Indeed, we're talking about a huge market. Machina Research states, "Between now and 2020, built-in connectivity will increasingly become a must-have in vehicles… $600 billion, or 20% of the value of new connected vehicles, will be attributed to the Connected Life in 2020."
There's little doubt that cars aren't just cars anymore.
Ahead of the tape,
Louis Basenese
| | |
| --- | --- |
| | Louis Basenese helped direct over $1 billion in institutional capital at Morgan Stanley before leaving Wall Street for Silicon Valley. Now, as the world's premier venture capital analyst, Louis tracks early investment opportunities born from technological breakthroughs and new drug discoveries. Learn More >> |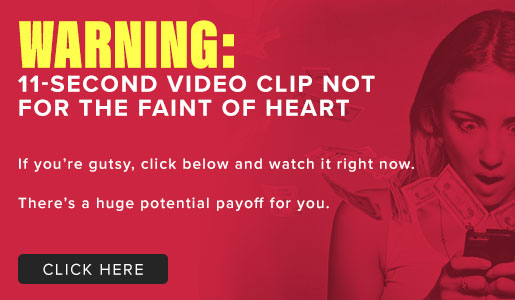 Comments (1)