Not since the Cold War has the United States had a boogeyman like China.
And where's that boogeyman lurking right now?
Africa, according to some.
In a recent report from the Senate Foreign Relations Subcommittee on African Affairs, Senator Chris Coons opined:
"America is losing ground and ceding economic opportunities in Africa to competitors… China, which has made dramatic inroads across the continent in recent years, may undermine or even counter value-driven U.S. goals in the region, and should serve as a wake-up call for enhanced American trade and investment."
If you look at the data, you can see where Coons is coming from.
Trade between China and Africa has grown at an annual clip of about 30% over the past decade. It's now worth more than $200 billion. That's 20 times higher than in 2000.
And it's nearly double the $110 billion in trade that it carried out with the United States in 2012.
There's reason to believe that this disparity will grow, too. But as it does, take solace in the following facts:
The United States and other Western powers already have a significant foothold in the continent – and it's not eroding anytime soon.
China's gains in Africa have come at a high cost – namely tens of billions of dollars in loans and direct investment.
Whereas China needs Africa's raw materials (especially its oil), the United States is growing more self-reliant.
Africa is an extremely diverse continent with an unstable (and ever-changing) political climate that often undermines economic progress. So there are better places to invest.
China is striking deals in Africa, partly because the United States and Europe have already locked up resources coming out of other major hubs like Canada and Saudi Arabia.
And finally, China's investments in Africa will benefit the entire global economy. They will accelerate growth, bring more goods to market, broaden trade routes and (hopefully) create a strong new middle class on a continent that has so far been unable to foster one.
Feel better?
Ok, now let's dig a little deeper and look at what's really going on here…
An Unwinnable "Alms" Race
We know that everybody loves a rivalry, and China is poised to be our chief competitor for decades to come. But this is not the Cold War, and what's good for China isn't necessarily bad for the United States – or the world.
Furthermore, given the history of European Colonialism and the transatlantic slave trade, we're really not in any position to judge China's designs on Africa.
That's especially true when you consider that, unlike the Western powers before it, China has come to Africa to trade – not just take…
In exchange for raw materials, China is doling out loans to poor countries and building roads, railways and ports – vital arteries for commerce – where there were none before.
Consider that, last year, former Chinese President, Hu Jintao, showed up to the Forum on China-Africa Cooperation summit with $20 billion in loans for African countries.
That's a whopping amount of money to proffer in just one visit. It's also a policy that could actually result in the rise of a strong middle class – not the subjugation of a weak and impoverished one.
Furthermore, more than 2,000 Chinese companies – most of which are also backed by Beijing's coffers – have invested in Africa. China National Petroleum Corporation (CNPC), for example, has invested up to $6 billion in Sudan's oil sector.
So even if the United States did have cause to compete with China in Africa, it would never win. We simply can't win a tit-for-tat investment battle with China. It has more money than we do. We know that because China has financed our country's two-decade liquidity binge.
But, more importantly, the United States doesn't need to invest in Africa.
Out of Africa
The development of our own oil and gas resources has truly pushed imports from Africa to the periphery.
Indeed, U.S. oil imports from Africa have fallen to their lowest level in decades. Crude imports from Angola, Algeria and Nigeria fell 41% in 2012 to 18 million barrels of oil per day (bpd).
Nigeria, for example, has seen its crude exports to the United States fall from 1.6 million bpd to just 700,000 bpd.
And it's going to keep falling now that U.S. crude oil production is expected grow by 900,000 bpd this year – the largest amount on record – to 7.3 million bpd. In fact, the United States is expected to be a net energy exporter by 2030.
China, on the other hand, gets about 1.5 million bpd (about one-third of its total crude imports) from Africa. Since its demand is growing so rapidly and the competition for better-quality crude in other parts of the world is much stiffer – it really has no choice.
Why else would China be investing in Sudan – a country with a president who has two arrest warrants for massive human rights violations pertaining to genocide in the Western province of Darfur?
Meanwhile, crude pumped from our own backyard is both cheaper and easier to refine than dense African grades of oil – and it doesn't carry the added risk of being seized by Somali pirates or lost in a pipeline explosion.
It's a Collective – Not a Competition
Of course, I'm not saying that Western companies should completely disregard Africa, either. And they're not.
Western oil majors remain firmly rooted in the resource-rich continent.
Chevron (CVX) is "elephant hunting" off the coast of Morocco, where it's joined by the United Kingdom's Cairn Energy (CNE), BP plc (BP) and Tullow Oil (TLW). And Exxon Mobil (XOM) is looking to move in on Angola's natural gas reserves.
And that's just to name a few. There are many other Western companies hunting for riches in Africa.
So let China invest all the money it wants in Africa. Let it build the ports, roads, railways and refineries that will help countries like Nigeria, South Africa, Zambia and Sudan build their economies.
That's the best chance these countries have at developing a strong middle class of their own.
And just think how powerful that consumer class could be. With a population of more than one billion, Africa's consumer class could even rival China's.
And that would be a victory for everyone.
And "the chase" continues,
Jason Simpkins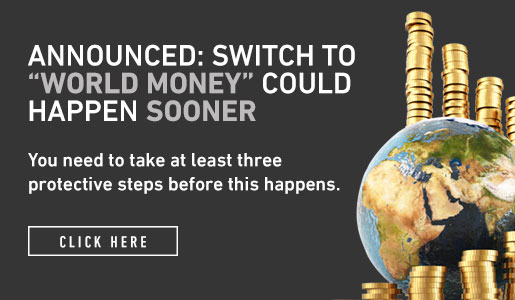 Comments (2)