Nuclear power is a goner!
At least, that's what the headlines wanted investors to believe in the aftermath of the Fukushima disaster in March 2011.
Publication after publication trumpeted decisions by Japan, Germany and other nations to curb – or completely halt – their use of nuclear power.
Even China, a country undergoing rapid economic development and in dire need of any and all energy sources, mothballed its nuclear projects.
All the fear mongering worked, too.
Uranium prices fell about 30% in the immediate aftermath of the tragedy in Japan. And they've been slowly trending lower ever since.
Yet we could be approaching an important inflection point – and, in turn, a genuine investment opportunity.
Here's why I think nuclear is a slam dunk this year. But we want you to weigh in, as well. In the survey below, let us know if you think nuclear is a "Smash Hit," or if you'd rather throw it in the trash heap.
Newsflash: Nuclear Power is Not Dead
Despite the media's best attempts, we didn't fall for the ruse at Wall Street Daily.
As my colleague, Matthew Weinschenk, wrote in our May 2012 issue of WSD Insider, "Contrary to what the mainstream media reported, most nations are staying the course, and continuing to advance toward greater nuclear production." Go here to upgrade your subscription to Insider status now.
And that is precisely what's happening. Consider:
On December 21, 2012, China resumed construction of its Shidao Bay nuclear plant in coastal Shandong province, which was suspended in response to the Fukushima disaster. The country recently resumed construction on 27 other nuclear reactors, too.
Don't be fooled into thinking that China is simply completing work that was already underway, either. In recent months, it approved the construction of four new reactors, as well.
Clearly, China is not abandoning nuclear. As it turns out, neither is Japan.
This month, Prime Minister Shinzo Abe didn't leave any room for misinterpretation: "We will build new nuclear power plants and seek to win the people's understanding."
Add it all up, and after a multi-year hiatus, the world is going nuclear again. In fact, the International Atomic Energy Agency expects production to increase as much as 100% over the next 20 years.
And therein lies the opportunity.
"World demand is growing, and [yet] supplies aren't growing fast enough," says Adam Schatzker of RBC Capital Markets.
It's a simple supply and demand situation: More demand will naturally lead to higher uranium prices.
The situation is compounded by the fact that uranium prices remain overly depressed. At current levels of $42 per pound, producers can't turn a profit. Not even close.
Based on Schatzker's estimates, uranium prices need to hit $75 or $80 a pound before mining makes sense. Over at JP Morgan (JPM), analysts insist that prices need to hit $83 per pound.
Either way, we're talking about a commodity poised to rebound by at least 78%. And since supplies seldom increase fast enough to match demand, uranium prices could rise even higher.
How high? Well, prior to the financial crisis, uranium traded for $135 per pound. That represents a staggering 221% potential upside to current prices.
So how do we profit?
We can hit the easy button and buy the Global X Uranium ETF (URA). It provides exposure to all the major uranium players, including Cameco Corp. (CCJ), Uranium One (UUU.TO) and UEX Corp. (UEX.TO).
Or we can be more aggressive and invest in a smaller uranium producer that boasts greater leverage to an uptick in prices. Like the one we recently recommended to WSD Insider subscribers. (For the company's identity, sign up for a risk-free trial here.)
For another option, if we simply want a pure play on the commodity itself (without the hassle of trading futures), we can buy Uranium Participation Corp. (URPTF). It's a Canadian company that stockpiles uranium on the cheap. (Storage and management fees check in at about 0.6% of assets.)
Bottom line: We're giving nuclear our "Smash Hit" designation for 2013!
Do you agree? Disagree? Let us know in the survey below.
Loading ...
Ahead of the tape,
Louis Basenese
| | |
| --- | --- |
| | Louis Basenese helped direct over $1 billion in institutional capital at Morgan Stanley before launching out as an independent analyst and co-founding one of the web's largest financial publishers. Learn More >> |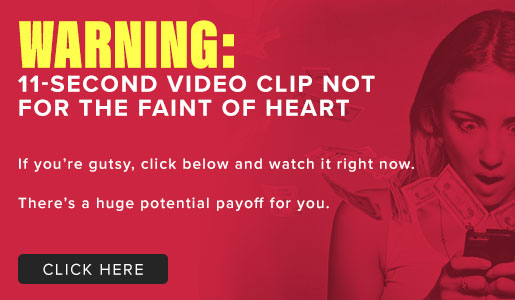 Comments (1)