As I mentioned in yesterday's column, we're gearing up to launch our new "Free for Life" e-letter: Tech & Innovation Daily.
The purpose of our latest "truth" initiative will be to unlock the world's best investable technology trends… long before other investors even have a clue.
It's what we like to call, "life inside the innovation pipeline."
Ahead of our official launch date, however, I wanted to give you a small taste of what you can expect from our the new site.
Today, I'm taking aim at one company that many consider to be the indisputable vanguard of innovation: Apple (AAPL).
Time to Knock This Tech Giant Down a Few Notches
Apple is the most innovative company in the world, right?
I mean, what other company can claim ubiquity – and iconic status – for nearly all of its products?
Apple's popularity is certainly attractive to most investors, since fame generally leads to massive sales and profits, which, in turn, help propel share prices higher. But popularity is hardly an objective measuring stick.
So today, we're taking a closer look at more quantifiable aspects of innovation to see if Apple does, indeed, deserve to be crowned "The World's Most Innovative Company."
Not only will the results surprise you, they also point to some killer investment opportunities.
The Proof is in the Patents
In today's highly competitive global market, any talk about innovation must include patents. They represent the means by which companies protect key technologies and their competitive advantage. For some industries, like pharmaceuticals, patents literally represent an insurance policy on profits.
(You can be sure that patents will come under scrutiny regularly in Tech & Innovation Daily.)
Accordingly, we need to put patents front and center when analyzing a company's innovative might.
And when it comes to patents, Apple is an innovating behemoth. It boasts an estimated 6,805 patents and another 4,051 applications.
Impressive, considering that the roughly 3,500 publicly traded companies that claim any intellectual property (IP) hold about 20 patents on average.
Apple's not alone, though.
Truth is, there are actually 21 public companies with even more patents than Apple. Like Google (GOOG), International Business Machines (IBM), Microsoft (MSFT) and General Motors (GM).
Of course, when it comes to patents, quantity certainly isn't everything. After all, not all patents are created equal. Some are old. Some are defensive in nature, meaning they were filed in an effort to prevent competitors from being able to develop the same technology. And some are just plain obsolete.
Not to mention, while some patents can produce upwards of $1 billion in licensing fees, others might never generate a single penny.
So to more accurately determine how innovative a company is, we need to verify the quality of a company's patents. That's where MDB Capital Group, Wall Street's only IP investment bank, comes in…
The firm has built a one-of-a-kind patent database and screening platform, called PatentVest (PV). In the process, MDB also developed several proprietary IP-related metrics that leverage patent information that's updated weekly from the United States Patent and Trademark Office.
Today, we're going to focus on three of MDB's metrics:
~Key Patent Metric #1: PV Tech Score
If a patent is extremely valuable or foundational, other patent applications are going to cite it over time. Just like how academic papers use key research from outside sources.
Therefore, by measuring the number of external citations each patent racks up, we can gauge the quality of a company's IP portfolio. Simply put, the more, the better.
Of course, MDB's platform also takes the patent's age, marginal value of each citation and total size of the company's portfolio into account to provide a more accurate measure of quality.
The median PV Tech Score is about 0.90. Any number over the median is better, as it signifies technology leadership (i.e. – more significant innovation).
Apple's PV Tech Score of 1.04 hardly tops the charts. In fact, 773 other companies sport higher scores. (Expect more details afterTech & Innovation Daily officially launches.)
~Key Patent Metric #2: PV Tech Isolation Score
A lack of significant external citations isn't always a bad sign. Here's why…
Booking the best profits requires that we find companies on the cutting edge – innovating in areas of the market others haven't even dreamed of yet, right?
Well, if a company is truly doing that, then not many companies are going to be citing the work (yet).
Enter the PV Tech Isolation Score.
It measures the novelty of a company's innovations by looking at the percentage of self-citations versus external citations. Again, the higher the score, the better.
The median is 7%, with true innovators sporting scores of 20% (or more). And any score above 50% suggests the company is working on a potentially disruptive innovation.
Of course, if a technology is truly innovative, other companies will eventually move into the space and the external citations are bound to follow. As that happens, the percentage between self-citations and external citations will come down, thereby lowering the PV Tech Isolation Score.
But if other companies don't start working in the space, it could indicate that the technology is novel, yet not necessarily commercially relevant.
Further analysis of the individual patents would be necessary to determine if the innovations are both novel and relevant. But we'll save that discussion for another day.
As far as the PV Tech Isolation Score goes, Apple definitely impresses. It checks in at 19%, well above the median score of 7%. Once again, though, Apple doesn't top the charts. A total of 657 companies currently sport higher scores.
~Key Patent Metric #3: PV Three-Year Application CAGR (PV CAGR) Score
Before we dub any company "The Most Innovative," we can't rely on previous work alone. We need to make sure it's still innovating. That's where the PV CAGR Score comes in.
It measures the velocity of innovation by calculating a company's three-year compound annual growth rate of patent applications.
Based on this metric, Apple once again compares favorably to the average, with a PV CAGR of 19% versus the average of 12%. However, there are 109 companies innovating more rapidly than Apple.
The Final Tally
No single patent metric should be considered in isolation. Just like no single fundamental metric can determine whether or not to invest in a stock. Instead, it's much more useful to evaluate a company's IP based on multiple factors.
With that in mind, I ran a screen for companies with equal or higher scores than Apple for all three metrics. The results? There are actually three companies that are more innovative than Apple.
Investors should take note of AutoNavi Holdings (AMAP). It's a leading provider of digital map content and navigation, and location-based solutions in China. And it just surpassed 100 million users.
To put that number in perspective, consider: Only five other Chinese companies have more than 100 million mobile app users, according to independent research firm, Analysys International. They are Tencent, Alibaba Group, Qihoo 360 (QIHU), SINA Corporation (SINA) and UCWeb.
What's more, Apple only has 11 stores across China. And its iPhone sales are still trailing behind Samsung's Android-powered devices. So if you're looking for an under-the-radar way to invest in the mobile device explosion in China – with over 700 million subscribers and counting – forget Apple, and consider AutoNavi.
Bottom line: Perception hardly matches reality. And in this case, despite the perception, Apple is clearly not the most innovative company in the world.
To find out which companies are the most innovative in the world, be sure to tune in to Tech & Innovation Daily.
We'll be serving up the market's hottest technology trends, profit-side up, straight to your inbox.
Just make sure you're signed up to receive Wall Street Daily. When we broadcast our very first issue of Tech & Innovation Daily, Wall Street Daily subscribers will get a link to my special report, The Seven Most Investable Technology Trends of 2013.
The report and the subscription are "Forever Free" for Wall Street Daily subscribers. We'll never charge you a penny. Ever.
The very first broadcast, with a link to the full report, hits inboxes next Wednesday, January 23.
Ahead of the tape,
Louis Basenese
| | |
| --- | --- |
| | Louis Basenese helped direct over $1 billion in institutional capital at Morgan Stanley before launching out as an independent analyst and co-founding one of the web's largest financial publishers. Learn More >> |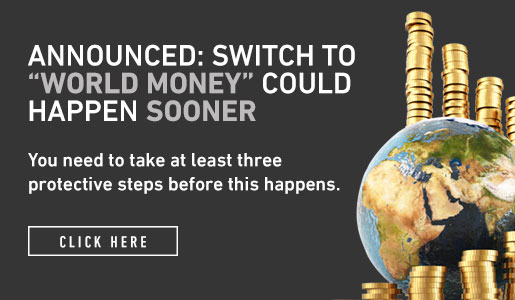 Comments (1)