You may not have noticed, but a heavy-hitting activist investor is moving into the energy sector.
And he's doing it in a big way.
Offshore drilling rig contractor Transocean Ltd. (RIG) just announced that Carl Icahn has bought a 1.56% stake in the company, with plans to expand his holdings. We'll get to what this means for Transocean in a moment, but there's much more to this story.
What's really important here is that this latest move is indicative of Icahn's bigger push into energy holdings.
Before the Transocean purchase, energy already accounted for 31.8% of Icahn's investments, up 4.8% over the previous year.
Icahn owns a big chunk of Chesapeake Energy (CHK), having boosted his share to 9% as recently as November. With natural gas prices low, Icahn earned a seat on the board and has tried to get CEO Aubrey McClendon replaced.
In August, Icahn bought up 82% of refiner CVR Energy (CVI), with offers to take the company private at $29 or $30. Instead, profit margins for refiners soared, and CVR's share price has nearly doubled to $52.
Icahn's plan didn't work out, but he's made billions on the deal.
Icahn also scored big when Kinder Morgan (KMI) bought El Paso Corp. last year, since he owned nearly 8% of El Paso.  That same year, though, he lost out on a complicated deal involving the bankruptcy of Dynegy Inc. (DYNIQ) when some legal issues didn't go his way.
Finally, Icahn also owns Commercial Metals Company (CMC) and American Railcar Industries (ARII), which aren't energy companies, but have benefited from the resource chase and the American energy production boom.
To figure out what this means for Transocean, you need to consider Icahn's tactics, as well as his past performance.
An "Icahnic" Investor
As an activist investor, Icahn buys up enough shares so that he can get a seat on the company's board, or at least accrue considerable voting power. Then, having determined what he thinks is wrong with the company, Icahn tries to make changes from within to unlock shareholder value.
That's typical activist investor behavior.
Icahn, however, often has a specific endgame in sight. Rather than make changes and wait for shares to rise, Icahn plans to buy up the company, change a few things, and sell it to another buyer.
That's what he tried to do with CVR Energy. It's likely his plan for Chesapeake – though it may be sold off as assets rather than a whole company. And I would expect him to do something similar with Transocean.
Transocean's appeal to an activist investor is obvious. The company still dominates the contracted rig business in the Gulf of Mexico. Oil prices are low, but I suspect Icahn expects them to rise. And the stock has lost 42% of its value since its role in the Deepwater Horizon oil spill.
If you believe in the underlying business, it's a classic turnaround play. And with the current consolidation occurring in the energy sector, finding a buyer to pay more than 1.26 times book value and eight times cash flow for Transocean seems likely.
So what does this mean for you?
Lessons Learned
Well, a 2010 study of Icahn's returns showed that companies in which he succeeds in selling off generally see their stock surge 25%.  However, the companies that Icahn buys but fails to sell typically see their shares fall 60%.
The lesson would be that if the companies let Icahn work his strategy, it's good for shareholders. But when companies fight back because they don't want to be acquired, they usually end up regretting it.
So far, Transocean has said in a statement that the company looks forward to "engaging in dialogue" with Icahn. And given that the investment thesis for Transocean rests more on it being undervalued than it being poorly run, that bodes well for the share price.
The biggest risk to this Transocean play is the macro factor of oil prices. If prices stay low, rig rentals could drop.
But, overall, with a firming economy, Transocean's business success and Icahn's vote of confidence, I expect Transocean to be another one of Icahn's success stories.
Ahead of the tape,
Matthew Weinschenk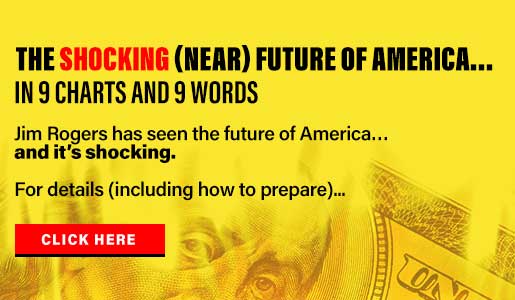 Comments (1)