Almost exactly a year ago, I argued that big tech stocks were too cheap. They subsequently rallied 20%.
Fortunately for investors, tech stocks are available at shockingly cheap prices once again.
And the smartest institutions and hedge funds are starting to load up. I think it's time you should, too.
Let's divide tech stocks into three categories for the purposes of this assessment.
~ The Stalwarts
There are a few tech companies right now with absolute domination over their industry, gobs of cash being generated and the potential for huge gains ahead.
What's more, they're available for ridiculously cheap valuations.
Google (GOOG) generates $12 billion in free cash flow per year. It has $45 billion in cash on its balance sheet. It's still growing revenue at double-digit rates. Its search business is far from being disrupted by smaller competitors.
Even so, when you back out the cash on the balance sheet, you can buy Google's business for 13 times free cash flow. That's in Warren Buffett, deep value investment territory.
And when you peruse the names of large-cap tech stocks, you can see that these values abound. Especially on the basis of these companies' generous cash flow numbers.
Cisco (CSCO) trades for 12 times earnings and 9 times cash flow. Advanced Micro (AMD) trades for 13 times cash flow. And Intel (INTC) trades for 5.8 times cash flow.
When investors look to tech stocks, they're looking for big growth on exciting new developments. Well, these stalwarts offer significant upside.
They constantly innovate, and they're making real money off the constantly increasing level of technology in our lives.
And more importantly, at these levels, their downside is limited. The risk/reward on these stalwart tech companies makes them a great buy over the next six months or so.
That's why hedge fund managers have increased their allocation to the tech sector to 18.1% of their portfolios, the largest of any other sector. It's an increase of $118 billion, according to 13F filing data.
~ The Old Dogs With New Tricks?
The tech industry also has its fair share of companies that are struggling. Mightily.
However, if you believe that any of these companies can turn it around, the stocks are extraordinarily cheap.
Since these are value plays based more on the intrinsic values of the business, rather than the future earnings potential, let's look at the price-to-sales ratios.
Hewlett-Packard (HPQ) is trading at 0.2 times sales. Research in Motion (RIMM) is trading for 0.5 times sales.
Yahoo! (YHOO) is falling into this "needs a turnaround" category. But it's still profitable and cheap, trading for 11.5 times cash flow.
My opinion of these companies is that they're headed for the junk heap, but the stocks could have some life in them yet. Some financiers are making big bets on the likelihood of that happening.
Renaissance Technologies, the extremely successful quant fund, added 10 million shares of Research in Motion this quarter. Hedge funds have piled into Yahoo!, upping their collective share of the company from 18% to 23%.
Again, none of these stocks are good for a buy-and-hold strategy. But at these levels, shares could see some life.
~ The Young and Misguided
At Wall Street Daily, we were skeptical of the new breed of social media stocks from the beginning.
Of course, Facebook (FB), LinkedIn (LKND), Zynga (ZYNG) and Groupon (GRPN) tanked. Other high-flyers like Netflix (NFLX) soared for a while, but came crashing to Earth.
Again, these companies have their struggles. But some of the stocks are practically being given away now.
Facebook and LinkedIn are still expensive by any measure. But Groupon trades for just 1.4 times sales. Zynga is down to just 1.1 times sales.
And again, hedge funds are moving in. Tiger Global Management bought up nearly 10% of Groupon. Luxor Capital Group has bought into Zynga. Carl Icahn has bought up 9.9% of Netflix.
Ultimately, the stalwarts I mentioned are the way to go right now. It's a rare opportunity to get the potential rewards of tech with less risk – and at such a cheap valuation.
The degree of difficulty for investing in those stocks is also much easier.
Yes, the turnarounds and the high flyers may offer some opportunity in the short term, as their stocks rise and fall with expectations. But that's difficult to time. And since I don't really think those dogs will mount a sustained turnaround – or that the social media companies will ever generate real profits – you're playing a precarious game.
But overall, when you come back to check the performance of all tech stocks six months from now, you're going to wish you had followed the smart money on this one.
Ahead of the tape,
Matthew Weinschenk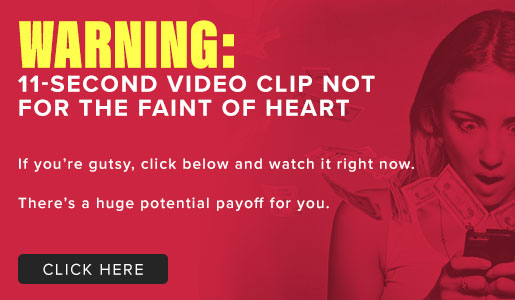 Comments (1)