It's Friday. And unlike Craig Jones, I've got a job and tons to do. So I'm going to cut right to the chase – with the help of some carefully-selected graphics, of course.
For the newbies in the Wall Street Daily Nation, each Friday I try to keep the longwinded analysis to a minimum. Instead, I let the pictures do the talking for me.
This week, I figured since so many other analysts are breaking out their crystal balls to make predictions about what lies ahead in 2013 – which I plan to do shortly, too – we should first examine what worked and didn't work in 2012.
After all, it's not uncommon for one year's worst performers to turn into next year's best performers.
So let's get to it…
Facebook IPO: From Worst to First?
I dogged Facebook (FB) before it ever went public – and took tons of heat for it, too. Lo and behold, it ranks as the year's worst IPO, based on Bloomberg's latest analysis.
Shares fell as much as 53% after its overhyped debut in May. Despite bouncing back recently, thanks to a strong quarterly report, shares are still down 27% on the year. That compares to an 8% rise for the average IPO, based on the FTSE Renaissance IPO Composite Index.
So will Facebook shine in 2013? Not if it doesn't figure out how to massively monetize its user base via mobile advertising. And that's a big "if."
With shares trading at a price-to-earnings (P/E) ratio of 147.8 and a forward P/E ratio of 43.9, they certainly don't qualify as cheap. Although I no longer recommend shorting the stock, I still don't think it's a compelling "Buy" heading into the New Year. But what do I know?
Be a Gold Bull, Not a Stock Bear
Even though I was bearish on Facebook, I've been overwhelmingly bullish on the stock market for quite some time. That's been the right call, of course.
So it hasn't turned out so well for those who've been bearish on stocks…
The Federated Prudent Bear Fund (BEARX) was dubbed The Worst Equity Mutual Fund by Bloomberg. It's off more than 15% on the year.
Interestingly enough, the fund isn't all short stocks. It's actually long gold mining companies, which could prove profitable in 2013. Here's why:
Shares of gold miners are lagging gold bullion by the widest margin ever. Such disconnects don't last indefinitely.
As The Wall Street Journal's Brett Arends says, "If gold regains its gleam, mining stocks might glitter." Indeed.
So it might not hurt to stuff your portfolio with some shares of the iShares MSCI Global Gold Miners ETF (RING).
Break Out the Hammer and Nails
And the award for The Best Performing ETF of 2012 goes to… the iShares Dow Jones U.S. Home Construction Index Fund (ITB).
It's up 68.7% (and counting).
Who knew that real estate would do so well in 2012? (Wink, wink.)
The past is the past, though. What's more important is the future. And as I revealed yesterday, the recovery is far from over.
That said, with ITB up so much, it wouldn't hurt to start uncovering other housing-related investments that haven't perked up as quickly.
I recently found three, which I just shared with WSD Insiders. (You can get immediate access by upgrading your subscription here). So, yes, such opportunities do exist.
That's it for today. Before you sign off, do us a favor. Let us know what you think about this weekly column – or any of our recent work at Wall Street Daily – by submitting feedback, leaving a comment on our website, or catching us on Facebook or Google+.
Ahead of the tape,
Louis Basenese
| | |
| --- | --- |
| | Louis Basenese helped direct over $1 billion in institutional capital at Morgan Stanley before launching out as an independent analyst and co-founding one of the web's largest financial publishers. Learn More >> |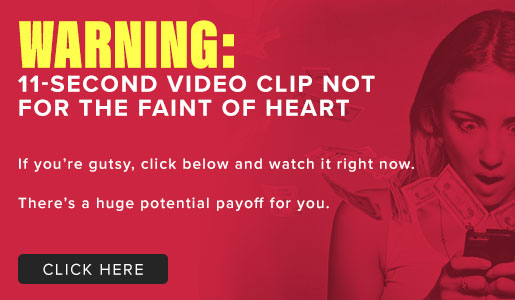 Comments (2)