My latest research pinpointed the most pressing issue influencing investor behavior right now.
Nevertheless, I want to get a final confirmation, straight from the horse's mouth, which is where you come in today.
In a moment, I'm going to ask you to speak up. So get ready. But first, let me describe what's going on…
Too Many Indicators Zigging Instead of Zagging
Many of the market indicators I regularly track are not behaving normally. And it's been this way ever since the presidential election ended.
Take high-yield bonds, for instance.
When stocks sell off, high-yield bond spreads typically spike, as a weak equity market stirs up concerns over increasing defaults.
But that's not happening. As Bespoke Investment Group confirms, "High-yield spreads have been relatively subdued."
Same goes for the default risk for financial institutions, as measured by credit default swap (CDS) prices. As I've noted before, they typically spike, too, when stocks sell off.
Again, no dice. CDS prices haven't budged like they should.
Then there's the puzzling situation in dividend-paying stocks. When the broad market sells off, investors typically run for cover in dividend-paying stocks – which, in turn, boosts prices.
That's not happening, either. To the contrary, all stripes of dividend-paying stocks are down since the election by as much as (if not more than) the broader market.
So why would investors be selling stocks and not bonds? Why wouldn't they be seeking safety in traditional havens? And why wouldn't the weakness in the stock market be causing concerns about the financial stability of our banking system?
The Only Logical Explanation
The only possible explanation is that the Congressional squabbling over a compromise to the Fiscal Cliff – the slew of painful tax hikes and spending cuts set to kick in on January 1, 2013 – is influencing investors.
In other words, it's scaring us stockless.
We're not only holding back on new investments, but we're also liquidating the stocks we already own to reduce our tax bill.
Now, I already alluded to the Fiscal Cliff being the biggest concern for Bank of America's (NYSE: BAC) well-heeled bond clients. And a recent CNBC article pretty much confirmed the same, profiling advisers with high-net worth clients that are "dumping assets amid worries about going over the 'cliff.'"
But let's forget about Robin Leach and the lifestyles (and actions) of the rich and famous. I want to confirm without a shadow of a doubt that the Fiscal Cliff is directly impacting the majority of everyday investors like you and me.
If so, I'm prepared to hold an Emergency Fiscal Cliff Summit to discuss precisely what's going on, address your concerns and – most importantly – discuss how we should go about protecting our portfolios.
The format would be an online webinar, or maybe a series of them, so that everyone could attend no matter where you live. And we would archive it, too, so you can review it at your convenience.
Why even bother? It's simple, really.
As I'm sure you can agree, there's a lot of misinformation and uncertainty swirling around in the market regarding the Fiscal Cliff. And ever since we founded Wall Street Daily, we promised to be truth tellers in a world of liars.
We meant it. And this is just another way for us to demonstrate that commitment.
On top of that, there are a lot of "what if" scenarios to consider. And since my team and I have been tracking the situation so closely, I'd like to be a totally unbiased resource for you to navigate the implications of the many possible outcomes.
That being said, I can't justify investing the time and resources to pull together a 100% free event to my publisher if you're not truly interested.
So here's how you can help me out. Let us know in the comments below if the Fiscal Cliff is influencing your investment decisions right now, and what your biggest concerns are. You can also let us know if you think the Fiscal Cliff is being totally blown out of proportion.
Based on the number of responses we receive, we'll make a final decision on whether or not to hold our Emergency Fiscal Cliff Summit.
And we'll tailor our potential webinar to address the most widely held concerns.
Ahead of the tape,
Louis Basenese
| | |
| --- | --- |
| | Louis Basenese helped direct over $1 billion in institutional capital at Morgan Stanley before launching out as an independent analyst and co-founding one of the web's largest financial publishers. Learn More >> |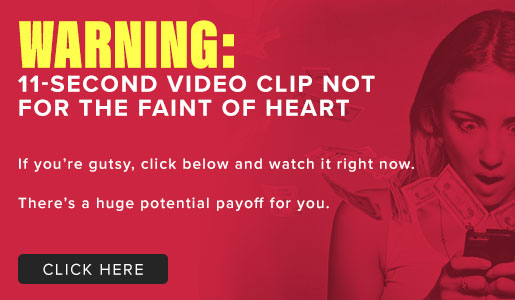 Comments (9)