Everyone's swooning over the possibility of falling over the Fiscal Cliff.
A brief reminder of what's in store: In order to reach a compromise on the debt ceiling in 2011, the Budget Control Act set forth a number of mandatory budget cuts, should the government fail to bring the deficit below certain limits.
If an agreement isn't reached by the end of the year, the sequestration cuts will take effect with $7 trillion in tax hikes and spending cuts.
At Wall Street Daily, we're not too concerned with any of this coming to pass. Just like the debt ceiling debate, there's enough at stake here that lawmakers will reach a solution – no matter how contentious the arguments get.
It might come down to the wire, but don't lose any sleep over the fear of sequestration.
If you're still worried, let's take a look at two other scenarios when a publicly known deadline led to uncertainty regarding government spending and stability. It might give us insight into the behavior of the market in a situation like this…
The best comparison we can make is last year's debt ceiling debate.
In this case, the market largely ignored the crisis until the end (much like our legislators). When the debt ceiling did get raised, the market didn't like the messy compromise – which included the Fiscal Cliff matters we're discussing today – and the market still fell.
That being said, it didn't take long for the market to completely rebound – gaining everything it lost within a few months.
So if the same thing happens this time around, even if we avoid falling off the Cliff, it's possible that the market could still take a major tumble. But the following rally shouldn't be far behind.
Let's take a look at another scenario that could give us a clue about the market's trajectory as we approach the Fiscal Cliff: The government shutdown of 1995 and 1996, when Democrats and Republicans couldn't agree on a final budget.
As you can see, investors weren't concerned. Granted, the market at this time benefited from a healthy economy, and everyone knew any shutdown would only be temporary.
But looking at more government shutdowns dating back to 1981 shows a similar pattern forming…
After a short-term pullback (lasting four days on average), the market has rallied an average of 7% in the three months after the government resumed work.
| | |
| --- | --- |
| Shutdown Date | 3 Month Return |
| 11/20/1981 | -8.30% |
| 9/30/1982 | 13.85% |
| 12/17/1982 | 8.69% |
| 11/10/1983 | -6.98% |
| 9/30/1984 | 0.98% |
| 10/3/1984 | 0.61% |
| 10/16/1986 | 14.14% |
| 12/18/1987 | 7.73% |
| 10/5/1990 | 2.09% |
| 11/13/1995 | 9.84% |
| 12/15/1995 | 41.42% |
| AVERAGE | 7.64% |
Bottom line: The scenarios above led to very different market reactions, but with a clear end result: In most cases, once uncertainty was removed from the market, a rally took place.
Of course, the Fiscal Cliff debate is a unique situation. Total effects could equal up to 4.6% of GDP between the increases in taxes and the spending cuts if a deal isn't reached. Most unbiased economists agree a hit like that would be more than enough to send the country into a second recession.
But that's just more reason to believe that the crisis will be averted. There's no other option. No politician wants that recession on his or her hands.
And from what we've seen by reviewing the past so far, reaching a deal would trigger a serious stock market rally.
But there's more…
Something else that's different about the Fiscal Cliff from any of the cases we've reviewed is anticipation.
You see, the Fiscal Cliff deadline has been in place since August. And that's long enough to affect real purchasing and planning decisions among businesses.
And as you can see in the chart below, gross private domestic investment – the measure of capital being deployed into buildings, tools and other things used for creation – has leveled off, falling well below the rate of growth we'd seen earlier in the economic recovery.
Once uncertainty surrounding the Fiscal Cliff is lifted, domestic investment should pick back up.
So not only will the market skyrocket once the Cliff is avoided, but we could also see a significant economic rally along with it.
Granted, there's always a chance (even if it's a small one) that our elected officials can't pull this together. And Louis has been developing a special portfolio for that outcome just in case.
But as long as lawmakers follow reason and reach a compromise, it could be the last thing holding this market back.
Ahead of the tape,
Matthew Weinschenk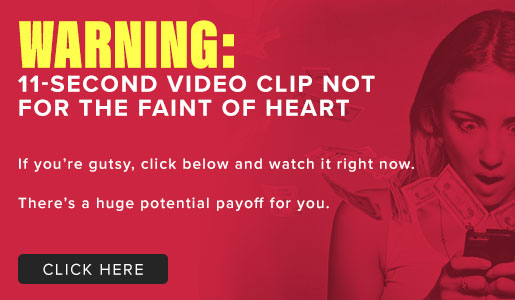 Comments (2)