Update: Part 2 of this article is now online.
Too many ideas, not enough capital.
That's how I feel every month, when Bespoke Investment Group conducts its monthly dividend screen. Of the thousands of stocks in the Russell 3000 Index, the firm isolates stocks going ex-dividend in the next 30 days, yielding 3% or more and with a dividend that's expected to grow over the next three years.
In other words, Bespoke singles out stocks with all the qualities income investors covet. The only problem? The screen typically results in a list of 20 or more opportunities. This month's list included 31 attractive stocks.
While I can't confirm it, I'm pretty sure none of us have enough extra capital lying around to invest in that many new stocks every month. At best, we probably have enough to buy one at most, which is exactly why I'm writing today. I want to whittle the list down to just one for you.
How am I going to do it? I'm going to take the top two yielding stocks from Bespoke's list – Home Loan Servicing (Nasdaq: HLSS) and Hickory Tech Corp. (Nasdaq: HTCO) – and pit them against one another in a good old-fashioned stock war.
Rules of Engagement
The concept of a stock war couldn't be simpler.
We pick two companies that share a common fundamental – in this case, an attractive yield – and we conduct a blow-by-blow fundamental comparison of each company to determine the most investment-worthy one.
Armed with the analysis, you can then consider buying the winner. Or both, if it's a close matchup.
We'll do this in two parts, with the final decision announced in my next column. So without further ado, let's use our seven guiding principles of dividend investing – plus two more important fundamentals – to determine whether Home Loan or Hickory represents the most compelling income investment right now…
~ Round 1: Simple Business
The fewer moving parts, the fewer things that can go wrong, thus sapping cash intended for dividend payments. That's why we prefer companies with businesses we understand, rather than massive corporations that have dozens of often puzzling segments.
Both companies pass muster, here. Home Loan is a mortgage serving company. It collects and processes payments on mortgages and receives a fee in return. Hickory is a regional telecom company. It provides home and business phone, internet and digital TV services.
Advantage: Draw
~ Round 2: Steady Demand
After identifying companies with simple business models, the next step is to verify that there's demand for the product(s). After all, a company needs a steady stream of cash so it can afford to pay dividends to shareholders.
Again, both companies pass muster. But one has a slight advantage.
You see, home ownership might be down, but it's never going away. Accordingly, Home Loan benefits from a massive market opportunity to service mortgages associated with owning real estate.
On the other hand, the telecom sector is notoriously recession resistant, too. But consumers are changing. They're ditching home phone service in favor of mobile. Accordingly, telecom companies are being forced to target businesses more aggressively.
Hickory's undergoing this transition as we speak. It's almost complete, with 75% of sales now coming from businesses in the last quarter. But it's not done, making its business slightly less steady than Home Loan.
Advantage: Home Loan
~ Round 3: Cash Flow Positive
If a company isn't generating cash each quarter, the only way to pay a dividend is by borrowing or tapping into cash reserves. Such practices aren't sustainable over the long term – and the dividend will eventually be cut.
The good news? Both Home Loan and Hickory are cash flow positive. In the last quarter, Home Loan generated more than four times enough cash to cover its dividend payments. In comparison, Hickory generated just shy of three times enough cash to cover its dividend payment, putting it at a slight disadvantage.
Advantage: Home Loan
~ Round 4: High Cash Balance
Speaking of cash, it's still king! Especially when it comes to maintaining a dividend. At a minimum, we want to invest in companies with enough cash to cover two quarter's worth of dividends.
Both companies meet that criterion. However, Hickory possesses a much bigger cash cushion. Its cash balance of $17.43 million can cover nine quarters' worth of dividend payments. In comparison, Home Loan's $36.5 million cash balance would only cover about four quarters' worth of dividends.
Advantage: Hickory
At this stage of the analysis, Home Loan is pulling slightly ahead in terms of investment merit. But we still have four more critical criteria to review, including the most important one – how much income we can expect to receive from each company.
Stay tuned for the second half of this ex-dividend war on Tuesday.
Safe investing,
Louis Basenese
| | |
| --- | --- |
| | Louis Basenese helped direct over $1 billion in institutional capital at Morgan Stanley before leaving Wall Street for Silicon Valley. Now, as the world's premier venture capital analyst, Louis tracks early investment opportunities born from technological breakthroughs and new drug discoveries. Learn More >> |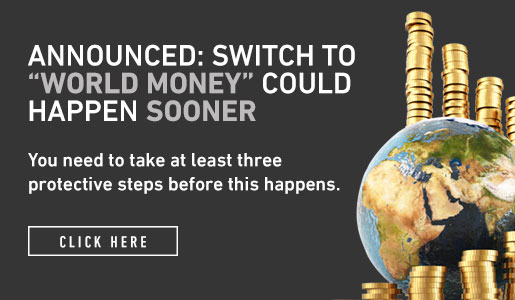 Comments (2)