It's Friday in the Wall Street Daily Nation!
That means the longwinded analysis is out. (Hallelujah!) And some carefully selected charts are in. (Amen!)
This week, in honor of the political conventions, I'm going to sum up the 2012 presidential election in three simple charts.
Not possible, you say? Check out the charts first, would you?
Afterwards, feel free to disagree and let me know what chart you really think is most important by emailing it to me at feedback@wallstreetdaily.com.
A Tale of Two Americas
Last week's Consumer Confidence reading came in way below expectations at 60.6. (Economists expected a reading of 66.) That's troubling, considering the average monthly Consumer Confidence reading since 1967 is 94.2.
What's most disturbing, though, is the difference in confidence based on income levels. Americans with higher incomes (more than $50,000) are much more confident than Americans with lower incomes (less than $50,000).
So much so, "the gap in confidence between rich and poor is close to record highs," according to Bespoke Investment Group. Take a look:
Key to Winning the Presidency #1: Lower that gap! Convince lower income Americans they have a reason to be confident about the future.
At this point, though, they'll likely need concrete proposals to do the trick. Sorry, but campaign rhetoric won't cut it. And after watching both conventions, both candidates have their work cut out for them.
Show Me the Jobs!
I revealed two weeks ago that the labor market is (finally) on the mend. But the recovery remains mind-numbingly slow and fragile.
As the chart below shows, job losses from the start of this recession are far from being recouped in percentage terms.
Key to Winning the Presidency #2: Convince all Americans you have a real plan to create jobs. Simply citing a specific number won't cut it, either. We need details, baby, details!
And again, both candidates have their work cut out for them.
That's it for today. Before you sign off, though, do us a favor. Let us know what you think about this weekly column – or any of our recent work at Wall Street Daily – by sending an email to feedback@wallstreetdaily.com, leaving a comment on our website, or catching us on Facebook or Google+.
Thanks and enjoy the weekend!
Ahead of the tape,
Louis Basenese
| | |
| --- | --- |
| | Louis Basenese helped direct over $1 billion in institutional capital at Morgan Stanley before launching out as an independent analyst and co-founding one of the web's largest financial publishers. Learn More >> |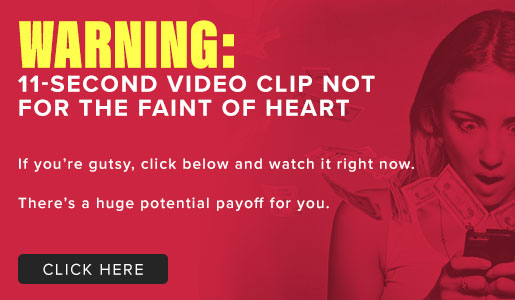 Comments (10)