The usual suspects should be weighing heavily on stock prices…
Europe's debt crisis. The fiscal cliff. Sky-high unemployment. A slowdown in China.
They're not. Instead, the S&P 500 Index hit a four-year high in the last two weeks.
Of course, such strength flummoxes the bears. They're grasping for any old excuse to warn that a stock market collapse is imminent. And alas! They have a new one – simply because we turned the calendar to September.
Granted, it's historically the worst month for stocks. Over the last 100 years, the S&P 500 averaged a decline of 0.87 in September. If nothing else could, seasonality should finally usher in the end to this bull market, right?
Not so fast. Here are 12 reasons why this bull market could continue defying bearish expectations…
1. Get a Load of This Bull!
First things first. Is seasonality instructive? Yes. Is it always accurate? Not so much.
Case in point: While the S&P 500 averages a decline in the month of September, it's not down every year. In fact, 50% of the time the Index rallies in September – sometimes in a big way. Like the 8.8% uptick it posted in 2010.
Translation: Just because it's September doesn't mean stocks are destined to fall. They could actually rally sharply and not mess up that whole historical average thing.
2. Show Me the Profits, I'll Show You Higher Stock Prices
Stock prices ultimately follow earnings. Period. And while estimates for profit growth keep getting reined in analysts still expect S&P 500 companies to report 7% higher profits in 2012.
And higher profits lead to what? That's right, higher stock prices.
3. Smart Money, Dumb Results
According to the latest Hedge Fund Trend Monitor out of Goldman Sachs (NYSE: GS), the "smart money" doesn't look so smart. Only 11% of hedge funds have outperformed the S&P 500 in 2012. That's down from 26% last year, which was considered a tragedy at the time.
The culprit? No love for stocks. The average hedge fund's net long exposure checks-in at 42%, down from 49% in the second quarter.
Eventually, hedge funds are going to have to rotate into stocks in a meaningful way just to keep up. When they do, it should naturally boost prices.
4. Don't Rock the Vote
As I've noted here before, stocks have a penchant for rallying during presidential election years. This isn't mere seasonality at work, either. Politicians do everything in their power to "support" the stock market to increase their odds of election or re-election. You think politicians are going to behave any differently this go-round? Me either.
5. Fed on the Ready
Speaking of support, Fed Chairman, Ben Bernanke, remains willing and able. Although he didn't announce another stimulus program (i.e. – QE3) last week, he insists the Fed is ready to act.
Let's save the argument about whether or not it's good for the economy for another day. Instead, let's accept that any additional stimulus should result in higher stock prices. In case you have any doubt, check out my colleague Matthew Weinschenk's recent analysis here.
6. Buy Low, Sell High
Investing isn't complicated. All it requires is buying low and selling higher. And as Hank Smith, Chief Investment Officer at Haverford, recently said, "Valuations are attractive, dare I say cheap."
Say it, Hank! Or I will for you…
As of September 1, the S&P 500 Index is trading at a price-to-earnings ratio of 14.26. That's cheap, based on the long-term average of 15.35. Just to get back to the average, the S&P 500 would need to rally about 8% from current levels.
Stay tuned, as I'll reveal the next six reasons this bull market could continue in tomorrow's column.
Ahead of the tape,
Louis Basenese
| | |
| --- | --- |
| | Louis Basenese helped direct over $1 billion in institutional capital at Morgan Stanley before launching out as an independent analyst and co-founding one of the web's largest financial publishers. Learn More >> |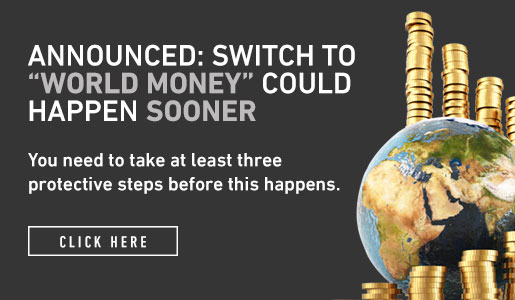 Comments (1)