With oil and gas prices soaring, there's been a lot of discussion about whether or not President Obama will tap into the strategic petroleum reserve (SPR).
But as far as I'm concerned, it's not a matter of "if" but "when."
Taking that action will leave the President vulnerable to the charge that he's manipulating gas prices to enhance his re-election bid. But in the end, he won't have a choice.
High gas prices are a drain – both on consumers and businesses. And in a tight contest, Obama can't let high oil and gas prices negatively affect either.
The average price for a gallon of regular gasoline was $3.827 as of Sept. 1, according to the AAA fuel gauge, and it's already above $4 a gallon in many parts of the country.
If you think this is just a temporary blip, think again. Hurricane season is just getting started – and the situation in Iran is still far from resolved. Barring government intervention, these two variables will conspire to keep oil and gas prices high.
Hurricane Isaac forced refinery closures and production stoppages throughout the Gulf Coast. Six Louisiana refineries were shuttered because of Isaac, and three cut production – idling 6.7% of U.S. refining capacity. In all, refineries scaled back around 936,500 barrels per day (bpd) of throughput in the coastal region.
And getting them up and running again isn't happening overnight.
It'll likely take at least a week to restore the 1.3 million bpd of offshore oil output and 3.2 billion cubic feet per day of natural gas production that was idled by the storm.
Yet this is just the first storm in what's expected to be the one of the most active hurricane seasons on record.
A normal Atlantic season produces about a dozen named storms. This year, we're likely to see 12 to 17 tropical storms alone, and as many as five to eight hurricanes. That would mimic what the Atlantic experienced last year, when 19 named storm systems – including Hurricane Irene – meandered up the coast.
These storms will threaten production and refining capacity, causing painful spikes in oil and gas prices. They'll also provide Obama with enough political cover to tap the SPR without making it look like a desperate election-year ploy.
He'll also have the support of other developed nations.
Finance ministers from the Group of Seven (G7) have already called on oil-producing countries to raise output and warned that the West is ready to tap strategic reserves.
"We remain vigilant of the risks to the global economy. In this context and mindful of the substantial risks posed by elevated oil prices, we are monitoring the situation in oil markets closely," the G7 said.
Europe should be especially helpful, considering it's in a much more difficult position right now than the United States, economically speaking. And its benchmark Brent crude is more expensive than West Texas Intermediate (WTI). WTI crude traded at about $95 a barrel on Thursday, compared to $113 for Brent.
Plus, last year, the International Energy Agency (IEA) and its 28 member countries released a total of 60 million barrels of oil from emergency stockpiles in response to the civil war in Libya. Spot Brent prices fell 6% on the day of that announcement, and WTI futures plunged, as well. 
So while the 60 million barrels released only met about two-thirds of daily global consumption, the G7 views the strategy as effective – even if it was criticized.
As oil prices continue to rise, President Obama will no doubt come to the same conclusion. A release from the SPR will draw criticism, but it will also offer some relief – albeit temporary – from high oil and gas prices.
The cost of inaction could be far greater.
Cheers,
Jason Simpkins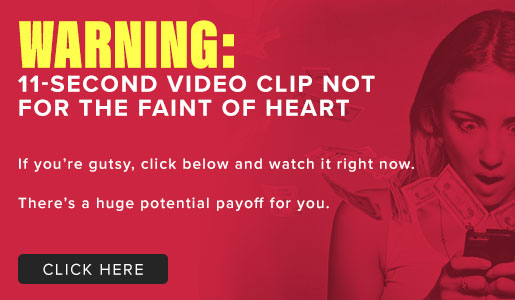 Comments (2)