While China's rapid growth over the past few decades may seem miraculous, it's actually the result of meticulous planning.  But in a global economy that can be influenced by a country as small as Greece or Spain, you simply can't be prepared for every possible contingency.
Instead, you have to rely on flexibility and innovation.
That's where the United States – which is nothing near the planner that China is – has an advantage.
And nowhere is that more evident than in the solar industry.
Determined to prove that it's more than a country of farmers and factory workers, China made solar power a cornerstone of its plan to modernize its economy. The central government labeled it a "strategic emerging industry."
The strategy was sound. The solar industry is young and lacking a dominant Western presence. So Chinese companies didn't have to compete with established competitors that had a head start.
It also offered China, the world's largest emitter of greenhouse gases, the opportunity to shift its energy consumption away from coal.
The strategy was also successful – for a little while, anyway…
Government grants and low-cost loans made China the world's largest solar panel manufacturer, accounting for 60% to70% of global supplies. And Chinese solar stocks enjoyed spectacular gains.
But now, thanks to slumping global sales and a steep decline in solar panel prices, the industry China worked so hard to dominate is no longer profitable.
Driven by government incentives, hundreds of solar panel producers cropped up throughout China. Consequently, a supply glut has driven prices through the floor. The average market price for crystalline solar panels was down 20% in the second half of 2011 and 12% in the first half of 2012. And it's expected to fall another 11% in the second half of this year.
In all, solar panel prices have plunged more than 70% since 2010.
As a result, Chinese solar manufacturers have reported losses since the second quarter of 2011.
Last week, Trina Solar (NYSE: TSL) reported that it lost $92.1 million – its fourth straight quarterly loss. The stock recently hit its lowest level since March 2009.
JinkoSolar (NYSE: JKS) lost $48.9 million, as revenue was cut in half to $194.9 million. Its stock now trades below $3 a share, down from a 52-week high of $17.26.
Yingli (NYSE: YGE) and LDK Solar (NYSE: LDK) are expected to follow suit when they report earnings later this week.
All told, Chinese manufacturers have amassed $17.5 billion in debt on their balance sheets according to analysts for the Maxim Group.
And with losses mounting, these companies face the imminent threats of layoffs, factory closures and bankruptcy.
They also run the risk of being penalized by the United States and Europe, which believe China's solar subsidies give its companies an unfair advantage.
The U.S. Commerce Department has already imposed preliminary anti-dumping and anti-subsidy tariffs on Chinese solar panels totaling more than 33%. And Germany's Solarworld AG is leading a group of manufacturers asking the European Commission to investigate whether Chinese competitors sold products at below-market rates after the U.S. imposed duties on solar imports in May.
So with shrinking margins, falling exports, a lack of capital, trade sanctions and weak demand, the outlook for Chinese solar companies is looking pretty bleak.
This U.S. company has certainly bucked the industry trend, however…
A Bright Idea
First Solar (Nasdaq: FSLR) shocked the market when it reported an 81% increase in second-quarter net income – making it the only profitable major solar company in the world.
The secret to First Solar's success?
Instead of competing with a battery of Chinese manufacturers, the company has cut panel production and started selling solar farms.
More than half of First Solar's revenue now comes from these solar projects, while its competitors get 90% of their revenue strictly from solar panel sales. The strategy helped boost second-quarter operating profit to $139.6 million from $64.5 million last year.
Some of First Solar's most notable buyers include Exelon Corp. (NYSE: EXC), Enbridge (NYSE: ENB) and Berkshire Hathaway's (NYSE: BRK.A) Mid-American Energy division.
And with 2.7 gigawatts of solar projects under construction, First Solar has a fairly robust pipeline. The added business will help keep First Solar chugging along, while some of its over-leveraged peers continue to struggle with low panel prices and sluggish demand.
Already, one Chinese competitor, Trina Solar, is looking to adopt First Solar's strategy.
Following its latest loss, Trina said it would start to develop and sell power projects. However, it didn't provide a timetable or details about financing. And analysts still aren't convinced the company can turn its business around quickly.
"It's very difficult to see how Trina could turn profitable at any point in the next two years," Raymond James analyst, Pavel Molchanov, told Bloomberg. Project development "is an evolving strategy. It's understandably difficult for a company like Trina to jump into this arena when there are existing players in the market that have an advantage."
Indeed, First Solar has a significant advantage over its Chinese competitors – the first it's had in a long time.
That just goes to show how far a little ingenuity can take you.
Cheers,
Jason Simpkins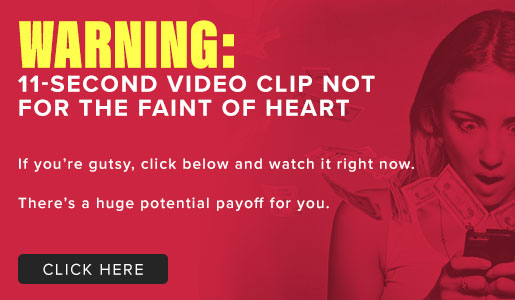 Comments (2)