As I write, Facebook's (Nasdaq: FB) flirting with a sub-$19 per share price again. Not good, considering the company went public at $38 per share. And yet another Wall Street veteran is on CNBC proclaiming to the world that it's an "attractive business."
Really? Then how do you rationalize the fact that another insider, Co-Founder Dustin Moskovitz, is liquidating shares?
Bueller? Bueller? Bueller?
You'll recall that yesterday I shared six reasons why the stock is, in fact, not an attractive investment. (In case you missed it, you can get up to speed here.) As promised, here are six more reasons to sell short the stock to convince any fence sitters…
7. No History of Bounce Backs
Facebook certainly qualifies as a "falling knife" stock. Yet many pundits are arguing in favor of trying to catch it. They're doing so under the guise of the company being primed for a post-IPO bounce back. The only problem? Such a tendency doesn't exist.
According to an IPO guru and Professor of Finance at the University of Florida, since 2001, a total of 50 IPOs fell at least 50% in their first six months of trading. And they kept falling by an average of 3% over the next six months.
While 3% isn't a severe loss, it's still a loss. And it certainly squashes any hopes that Facebook's overdue for a rebound.
8. Who's Faking Out Whom?
Trends are supposed to be an investor's friend. But this one certainly isn't.
In the latest 10-Q filing, Facebook revealed the number of fake accounts rose to 83 million – or 8.7% of its user base – up from about 6% in March.
A proliferation of fake users is destined to annoy actual users. Just ask MySpace.
Not to mention, bullish analysts constantly tout Facebook's potential to monetize its user base. But how exactly does one monetize fake users?
9. False Advertising, Too
I've already highlighted the questionable effectiveness of Facebook ads. Readers chided me. But the evidence continues to mount up. Now, research firm, eMarketer, says Twitter's ads are generally more effective than Facebook's.
What's worse, Limited Run alleges 80% of its Facebook ad clicks were fraudulent.
Per the company's Facebook posting: "Bots were loading pages and driving up our advertising costs. So we tried contacting Facebook about this. Unfortunately, they wouldn't reply. Do we know who the bots belong to? No. Are we accusing Facebook of using bots to drive up advertising revenue? No. Is it strange? Yes."
Strange indeed, and reason enough for other advertisers to reconsider their advertising efforts on Facebook. And without advertisers, Facebook's ability to turn a profit virtually disappears.
10. Rotten At the Core?
You know it's bad when a company starts looking for new growth in industries completely outside its core competencies. Especially early on in its life cycle.
But that's exactly what Zynga (Nasdaq: ZNGA) and Groupon (Nasdaq: GRPN) did, which I warned you about here. And it looks like Facebook is following suit.
Reuters reports Facebook is partnering with gaming company, Gamesys, to allow users in Britain to wager real money on its service. Doing so obviously exposes Facebook to a world they know very little about. Namely, regulation. It also sends a bad sign about the health of its core revenue driver – advertising.
11. Forget Slowing Growth, Margins Matter Most
Facebook's first earnings report as a public company revealed the company is growing at its slowest pace on record. Second-quarter revenue only increased 32%, compared to a 44.7% growth rate in the previous quarter.
As I shared before, revenue growth holds the key to IPO performance. While slowing growth is always bad, Facebook's is particularly damning because it already boasts high margins.
You see, when revenue growth slows, companies traditionally focus on improving efficiency to increase margins and, in turn, profitability. Facebook doesn't have the option to work on expanding its margins, though. Starting from such a high level – of about 55% last year – operating margins have nowhere to go but down. And that's exactly what they're doing – dropping to 43% in the most recent quarter.
Sorry, but slowing sales growth and shrinking margins isn't the recipe for higher profits.
12. A Serious Valuation Disconnect
Speaking of profits, we all know that share prices ultimately follow earnings. And right now, investors are paying way too much for Facebook's earnings.
At current prices, Facebook trades at 30.5 times forward earnings. That compares to Google (Nasdaq: GOOG) at 13.7 times. But guess what? Google's growing faster than Facebook. In the last quarter, Google's revenue increased 35.3%. So its stock should be trading at a premium, not Facebook's.
If Facebook traded in line with Google, its shares would be worth about $8.50. That's a whopping 50%-plus disconnect with Facebook's current share price.
Bottom line: As the father of value investing, Benjamin Graham, said, "In the short run the stock market behaves like a voting machine, but in the long term it acts like a weighing machine." Before long, Facebook's going to be weighed and come up extremely light. So keep selling it short!
Ahead of the tape,
Louis Basenese
| | |
| --- | --- |
| | Louis Basenese helped direct over $1 billion in institutional capital at Morgan Stanley before launching out as an independent analyst and co-founding one of the web's largest financial publishers. Learn More >> |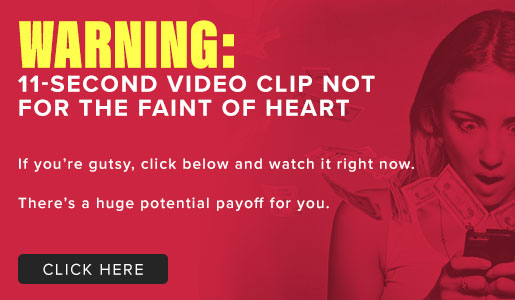 Comments (1)