Gas prices have risen for seven straight weeks, tacking on $0.36 per gallon to the national average since July 2.
The national average is now $3.710 for a gallon of regular gas, according to the AAA Fuel Gauge report, up from $3.587 a year ago. That means 2012 is on track to be the costliest year ever at the pump.
Don't expect a reprieve from high gas prices anytime soon, either. Three factors will keep gas prices soaring over the next few months. They are:
High oil prices
Low refining capacity
Bad weather
Let's take a quick look at each…
Oil Prices on the Rise
Of all the factors that influence the price of gasoline, oil prices have the most direct effect. And right now, oil prices are trending higher.
Oil prices have increased 7% so far this month, topping $95 a barrel for the first time since early May.
A significant decline in U.S. inventories was a big reason for that surge. Stockpiles fell by 3.7 million barrels in the week ended August 11, marking the third-largest decline in as many weeks. Analysts predicted a decline of 1.5 million barrels, according to Platts.
Better-than-expected retail sales and housing starts provided additional tailwinds, as well.
Meanwhile, things got nastier overseas, as political tensions flared up in the Middle East.
Last week, the Supreme Leader of Iran, Ali Khamenei, said that Israel would "disappear from the landscape of geography," and its land will be returned to the Palestinians. While Israeli officials threatened to strike Iran's nuclear facilities.
The heated rhetoric, coupled with tighter U.S. sanctions, has made the Middle East particularly volatile. That's bullish for oil prices, since this region was responsible for 33% of global oil production last year according to BP Plc's (NYSE: BP) Statistical Review of World Energy. It held 79% of proved reserves, the report said.
So as long as tensions in the Middle East remain high, oil prices will, too.
Refineries Burned Out
Another thing keeping gas prices high is the dearth of refining capacity in the United States.
U.S. refining capacity was already stretched thin, since slack demand and high input costs squeezed margins and forced the sale or closure of facilities.
For instance, last September, Sunoco – the second-largest independent refiner by capacity – announced plans to exit the refinery business. Sunoco, which started refining back in 1895, said it's lost $1 billion on refineries over the last three years.
Other refineries have packed it in, as well, leading to a 1.5 million-barrel drop in daily refining capacity over the past few years.
And the industry suffered another blow earlier this month when a fire broke out at a Chevron (NYSE: CVX) refinery in Richmond, California. The refinery is one of the nation's largest, and produces 16% of the west coast's daily gasoline supply.
The fire was especially damaging because it occurred in a unit that makes a specialized blend of cleaner burning gasoline that satisfies air quality laws in California, Oregon and Washington.
The unit might be shut down for about six months. The average price of a gallon of gasoline in California already stands at $4.08.
Meanwhile, East Coast refineries don't have as much access to the cheaper, West Texas Intermediate (WTI) crude coming out of the Midwest. That means they have to rely more on overseas imports, which are tied to more expensive Brent crude. Brent crude is currently trading above $116 per barrel compared to $95 for WTI.
Climate Catastrophe
As if this all wasn't bad enough, we still have the weather to worry about.
The hottest U.S. summer on record led to a massive drought across the Midwest, sending corn prices to record levels above $8 a bushel. This impacts gas prices because refineries are required by law to mix ethanol into gasoline.
Based on its field observations, the U.S. Department of Agriculture has downgraded its forecast for the U.S. corn crop. It now expects to see the lowest-yielding crop in 17 years.
In all, about 42% of the diminished corn crop this year is expected to go to ethanol.
As a result, Andrew Lipow, President of Lipow Oil Associates, told CNBC that ethanol probably added about $0.06 a gallon to gas prices since the middle of June. In that time, ethanol futures have gone from about $2 a gallon to around $2.60.
Furthermore, this year's hurricane season is expected to be busier than normal, due to higher-than-average ocean temperatures. That could damage – or temporarily halt – oilrigs operating in the Gulf of Mexico, further jeopardizing supplies.
A normal Atlantic season produces about a dozen named storms. But this year, we're likely to see 12 to 17 tropical storms alone, with as many as five to eight hurricanes. That would mimic what the Atlantic experienced last year, which was one of the busiest seasons on record with 19 named storm systems.
The Atlantic has already seen tropical storms Alberto, Beryl, Debbie and Florence – and hurricanes Chris and Ernesto.
Even if the storms don't actually disrupt oil drilling in the Gulf, the mere threat of these storms will drive oil prices higher as they approach.
Bottom line: With supply already at risk and refinery capacity on the decline, don't expect the traditional drop in gas prices that usually accompanies the fall season.
Cheers,
Jason Simpkins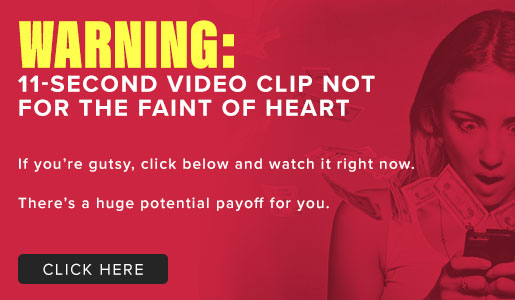 Comments (5)