When most people think of Google (Nasdaq: GOOG), their minds likely go straight to "search." But while search engine technology (and the advertising revenue that it generates) drives the bulk of Google's profits today, you'd be mistaken to think Google's future growth will come from search alone.
Yes, 66% of search queries still filter through Google, but competition is heating up thanks to Microsoft's (Nasdaq: MSFT) Bing platform.
Social media certainly isn't Google's lottery ticket, either. Its attempt at copying Facebook's (Nasdaq: FB) success with its own Google+ platform didn't create quite the splash the company hoped for.
And although its suite of cloud-based office products like Google Docs has attracted some attention from business customers, it hasn't been able to dethrone Microsoft Office.
In the end, what makes Google a killer company (and investment opportunity) isn't its dominance in a single market, but its unmatched ability to successfully juggle multiple businesses at once…
Being An Acquisition Machine Pays Off
You see, Google isn't afraid of taking risks and failing. Take the Google+ venture, for instance. A lesser company couldn't have taken such a risk without damaging its financial position or reputation.
This fearlessness has also led to its acquisition of a stable of companies that have immense potential to contribute to its future bottom line.
Google is a serial acquirer, having scooped up more than 100 companies to date. And unlike many companies that go on spending sprees, it's been able to successfully integrate most of these smaller companies into its business.
This integration doesn't happen right away. But Google's a very patient company that expends capital (both human and financial) in ways that pay off big time down the road.
Android is the perfect example. Google purchased the software in 2005. But Android didn't gain substantial popularity until late 2009 when the Motorola Droid hit store shelves. Now, Android is a dominant force in the market. And Google's grip on mobile is only going to strengthen now that its acquisition of Motorola Mobility is officially complete.
Other important acquisitions include its purchase of the restaurant rating guide, Zagat, last year. And last week it acquired Frommer, a major player in travel guides.
These moves are critical to the company as the recognized brand names push traffic to Google in one form or another. And traffic is the driving force behind Google's high margins.
Constantly acquiring these new revenue streams is no small task – and it's not a cheap one, either. (It paid over $12.5 billion for Motorola Mobility.)
Some see its inability to fully focus on one space as a detriment. But the company has managed to post stupendous growth numbers and generate billions in cash. Year-over-year, Google has grown its sales by almost 25%. It's trading at less than 14 times earnings, a ratio that resembles a company with a more solid core business model.
Investors certainly see the potential, too. Shares are currently trading just $1 short of their 52-week high. Just like Apple (Nasdaq: AAPL).
Bottom line: Google recognizes that its future success involves more than just search. It needs a complete suite of products to keep revenue pouring in. And the fact that Google's been able to integrate its acquisitions without missing a beat means that the company's an excellent option for investors. Especially those looking for a diversified technology play with long-term growth potential.
Of course, purchasing the stock outright for upwards of $674 a share isn't practical for many investors. But there is a way to cash in on Google's upward momentum while requiring much less risk up front. Subscribers to my Smart Cap Alert use a similar strategy all the time. Just go here to find out more.
Ahead of the tape,
Karim Rahemtulla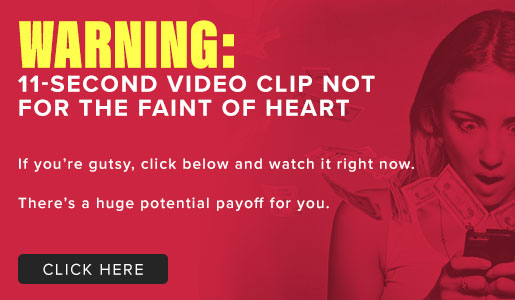 Comments (1)