We all know that nothing – and I mean nothing – jolts a stock higher than an unsolicited takeover offer. Prices jump 26%… 45%… even 67%, in a single day.
Just ask shareholders of Motorola Mobility. When Google (Nasdaq: GOOG) announced it was acquiring the company in August 2011, shares rocketed 58% higher.
The tricky part, of course, is successfully identifying takeover targets before a deal is announced.
For conservative, income-oriented investors – like the readers of our new, "forever free" Dividends & Income Daily newsletter – the extra risk involved with trying to predict a takeover doesn't justify the potential rewards.
But all hope is not lost. There's a shrewd way to play an uptick in mergers and acquisitions that's well suited for more conservative investors.
So shrewd, in fact, that two of the world's most successful hedge fund managers – John Paulson of Paulson & Co. and Steven Cohen of SAC Capital Advisors – are currently using it to juice up their returns.
So what does the strategy entail? Nothing more than waiting until after takeover announcements are made public. Yes, you can make (good) money doing that. As much as 18% to 24% per year.
Here's how…
The Safest Way to Bet on Mergers and Acquisitions
Based on the latest SEC filings, Paulson recently initiated – or significantly increased – positions in Cooper Industries (NYSE: CBE), Quest Software (Nasdaq: QSFT) and Gaylord Entertainment (NYSE: GET). As for Cohen, he initiated a position in Genon Energy (NYSE: GEN).
Since each of these companies recently announced deals to be acquired, it's apparent that both hedge fund legends are employing "a classic merger arbitrage strategy," as The Street's Antoine Gara put it.
Now, merger arbitrage might sound like an exotic and complicated strategy. But it's not. All it involves is a simple stock transaction…
After a company announces plans to take over another company, the stock price of the target company immediately shoots up. However, it doesn't go up to the full offer price. Historically, it stops about 3% to 5% shy.
The reason this "spread" exists is straightforward: It's the market's way of pricing in the time it will take to complete the deal. It also serves as a risk premium to compensate for the possibility of the deal falling through.
Based on a recent study in the Financial Analysts Journal, though, only 8% of announced takeover deals have failed to close since 1990. Put another way, for 92 out of 100 takeovers, the spread is essentially risk-free money waiting to be claimed.
If you focus on all-cash takeovers, all you have to do is buy shares of the target company after a deal is announced… and wait. The spread slowly narrows over time until it finally disappears once the deal closes. At that time, the cash equivalent to the full offer price will appear in your account. And you'll have earned the spread in the process.
How much income are we talking about? Well, the historical spread is about 3%, which is nothing to write home about. But in the current market, it's possible to find deals with spreads of 6% to 8%.
And that's particularly attractive considering the paltry yields on 10-Year U.S. Treasuries. It's even more attractive when you realize these aren't annual yields. They represent the return from the time of purchase to the closing of the deal, which is typically less than one year.
Truth is, we can find deals closing within three to four months, so we can invest the same capital in three to four deals per year. Doing so pushes our annual yield as high as 24%. And therein lies the beauty of merger arbitrage.
By taking seemingly minor profits in a short period of time, and repeating the process, we can actually net a handsome yield on our original investment.
Bottom line: When you employ a merger arbitrage strategy to generate income, you know at least 92% of the time what's going to happen. And that's a level of certainty (and safety) almost no other equity investment can offer. It's no wonder struggling hedge fund managers like Paulson are returning to this tried-and-true strategy.
If you want to capitalize on it, too, stay tuned for our very first broadcast of Dividends & Income Daily on Tuesday, August 21. In it, I'll share two specific merger arbitrage opportunities to consider right now, as well as our free report, Seven Ways to Earn Max Yields in a Zero-Interest World. (Remember, you can easily manage your forever free subscription here.)
Ahead of the tape,
Louis Basenese
| | |
| --- | --- |
| | Louis Basenese helped direct over $1 billion in institutional capital at Morgan Stanley before launching out as an independent analyst and co-founding one of the web's largest financial publishers. Learn More >> |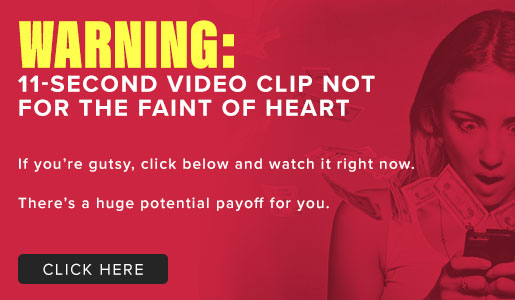 Comments (1)