On December 31, the Bush-era tax cuts are set to expire, sending us over the "fiscal cliff."
At that time, not only will the top tax rate on ordinary income get bumped from 35% to 39.6%, but the tax rate on dividends will rise, as well.
Well, "rise" is putting it mildly. "Explode" is more like it.
The current top tax rate on dividends is 15%. But if Congress sits on its hands and does nothing, it's going to nearly triple to the same level as income at 39.6%.
According to President Obama, that's the way it should be, because dividends are ordinary income. Surprisingly, though, the congressional Democrats disagree with the President – at least to an extent.
The party has instead drafted legislation to keep the dividend tax rate from rising above 23.8%, which is about half the rate Obama proposed earlier in the year for those in the highest bracket.
If you're fuming over the potential tax increase, consider this:  No matter what happens in Congress at the end of the year, dividend payouts are not only going to remain as plump as ever – but will keep growing, too…
Profits and Growth Matter Most
In 2003, when the tax on dividends was slashed from 38% to 15%, dividend payouts increased from $25 billion to $33 billion by 2005. This led many investors to conclude that dividend performance and lower taxes were linked.
As it turns out, though, the tax cuts didn't cause the uptick…
"Dividend payouts would have risen substantially even in the absence of the tax cut," according to a study by the Fed this year.
Instead, the Fed concludes that it was the surge in corporate profits – not tax treatment – that drove dividend payouts higher. In fact, some of the biggest dividend growers at the time were REITs, which didn't benefit from the tax cuts at all.
The research doesn't end with the Fed, either. Recently, Louis Basenese pointed Wall Street Daily readers to two more studies that came to the same conclusion.
The first, by Nuveen Investments, showed "there has seemingly been no correlation between the performance of dividend-paying stocks and the tax treatment of dividends."
The second – by Savita Subramanian, the head of U.S. Equities at Bank of America (NYSE: BAC) – found "no evidence that the change in the dividend tax rate had any significant impact on the relative performance of dividend-oriented strategies."
So while the fiscal cliff could have seriously negative effects on the U.S. economy if left unchecked, deterring companies from paying dividends simply isn't one of them. And any downside blip dividend payers experience after the tax hike is going to be short lived. Consider it a buying opportunity.
As Louis says, "Stick with the dividend growers" and you have nothing to worry about.
Best regards,
Ryan Anders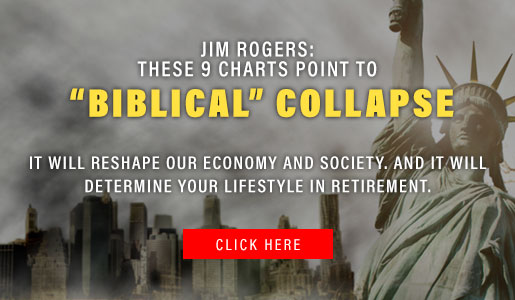 Comments (2)