Where in the World is Louis Basenese?

I'm still out in the "field" testing a new discovery – one about to take the world by storm. Dare I say it's more revolutionary than the iPod? Yes, it's that big! In fact, it won't be long until this discovery finds its way into your home, car and smartphone, which explains why it will impact at least nine multi-billion-dollar markets. I'll report back shortly with my findings. (To learn an interesting way to get behind the discovery, click here.)

In the interim, I've asked our energy expert, Jason Simpkins, to brief you on another hot investment topic, First Solar's stock. Enjoy!

* * * * *

First Solar (Nasdaq: FSLR) shocked the market when it reported an 81% increase in second-quarter profits last week.

That could make it the only profitable solar company in the world, as analysts expect its competitors to announce losses this month.

There's no question that First Solar's results were stellar. And the company has achieved as much (if not more) success as any business you can find in the solar industry.

But many analysts remain skeptical – and rightly so.

Despite billions of dollars in government subsidies, solar companies are notoriously unprofitable.

So here's a breakdown of the arguments for and against investing in the company. At the end, we'll let the Wall Street Daily Nation (i.e. – you) make the final call…

Sunnyside Up: First Solar's Luminous Second Quarter

Here are the solid results that have everyone talking this week…

First Solar reported $111 million in second-quarter profits – up from $61.1 million a year ago. The news vaulted the stock 26% higher in a single day.

How did the company pull it off?

What sets First Solar apart from the rest of the solar industry is that it's shifted its focus from consumer-oriented solar panels to industrial-grade solar power farms.

You see, the price of solar panels has been on a sharp decline for years. In fact, the average market price for crystalline solar panels fell 20% in the second half of 2011 and 12% in the first half of 2012. And it's expected to fall another 11% in the second half of this year.

As a result, prices for solar panels were just $0.76 per watt at the start of July, while First Solar's production cost averaged $0.69 per watt in the first quarter. That's a razor-thin profit margin.

So instead of competing with a battery of Chinese manufacturers – which get generous subsidies from Beijing – for solar panel sales, First Solar has cut panel production and started selling solar farms.

The company obtains all the necessary permits and financing for a project, arranges for a utility to buy the power it produces, and then sells it to an energy company. First Solar receives an upfront payment for the sale, as well as added revenue during construction to cover labor and the panels.

Now more than half of First Solar's revenue comes from these solar projects, while its competitors get 90% of their revenue strictly from solar panel sales. The strategy helped boost second-quarter operating profit to $139.6 million from $64.5 million last year.

Some of First Solar's most notable buyers include Exelon Corp. (NYSE: EXC), Enbridge (NYSE: ENB) and Berkshire Hathaway's (NYSE: BRK.A) MidAmerican Energy division.

To top it off, with 2.7 gigawatts of solar projects under construction, First Solar has a fairly robust pipeline. The added business will only boost First Solar's profit more, while some of its over-leveraged peers continue to struggle in the face of low panel prices and a hyper-competitive industry.

Still, the big question is whether or not this is the start of a sustainable trend – or just a short-lived anomaly…

The Dark Side: Layoffs, Closings and Uncertainty

First Solar faces two major challenges:
Keeping its pipeline filled long term.
Continuing to maneuver around the drop in solar panel prices.
As it stands now, the company's project pipeline is strong. But it will have to be replenished.
Since many of the government subsidies that made previous projects profitable have expired, that could be problematic. Meaning future projects will be more expensive and harder to sell.
Plus, the decline in solar panel prices might not affect the company as much as its competitors. But it still poses a significant hurdle, which was seen during the first quarter when First Solar reported a loss of $449 million based on a 12% decline in sales.
In light of those results, First Solar announced plans in April to cut 30% of its workforce, shutter two plants in Germany and put four production lines in Malaysia on idle.
Rob Stone, an analyst at Cowen & Co., told Bloomberg that even if First Solar arranges as much as 600 megawatts of new contracts annually, its factory utilization will drop to about 70% by the end of 2014. That could incur more closures and additional charges.
"How much longer can their profitability last?" he asked.
Good question. And analysts are divided on the answer.
Three firms – Robert W. Baird & Co., Cantor Fitzgerald and EVA Dimensions – upgraded the stock to a "Buy." And ThinkEquity advanced it from a "Sell" to a "Hold."
Credit Suisse (NYSE: CS) has mixed feelings. It officially rates First Solar as "Neutral" with a price target of $20 (shares closed yesterday at $21.41). However, it also issued a "best case scenario" price target of $28 to $30.
Four other analysts still rate First Solar as a "Sell."
Now it's your turn to decide.
Is First Solar worthy of investors' attention? Or is it simply destined for failure in an industry sustained by government handouts?
Loading ...
Cheers,
Jason Simpkins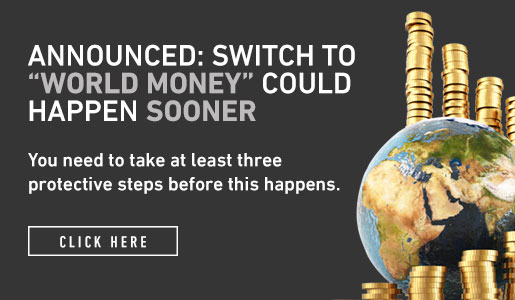 Comments (5)