We see it all the time in television dramas like "Desperate Housewives" or movies like "Knocked Up." Not taking birth control seriously leads to one thing: surprise pregnancies.
And while things end up working out great in the world of fiction and comedy, it's certainly no laughing matter when a birth control flub happens in real life.
That's where this new experimental treatment comes in.
Scientists in California have developed a new birth control gel that's showing promising results. But unlike most forms of contraceptive, this product is made for men.
Essentially, the gel consists of a combination of two hormones: testosterone, which inhibits a man's ability to produce sperm; and Nestorone, which boosts testosterone's effects.
Researchers tested the gel on 99 men over a six-month period. Here's how Dr. Christina Wang of the study describes the results…
"The study, in effect, showed two things. [The] first thing is that the addition of the Nestorone to the testosterone… made the combination much more effective in the suppression of sperm production than the testosterone [alone]. The second thing we showed is that if we used the two combined gels together… 89% of the men had suppressed sperm, coming to very low levels that may be compatible with contraception."
Talk about mass-market appeal.
Here's what one guy said when asked about the new birth control's potential: "I'm sure men would want the responsibility in their own hands and not someone else's… which I'm sure hasn't gone right for everybody."
Indeed, there's no question that something like this will fly off the shelves – and become part of everyday life – once it gets official.
Now, since this is being developed in a lab at UCLA, there's no way to invest at this time. But our analysts are constantly tracking opportunities to profit from similar technologies. That is, innovations with the potential to change our lives for good.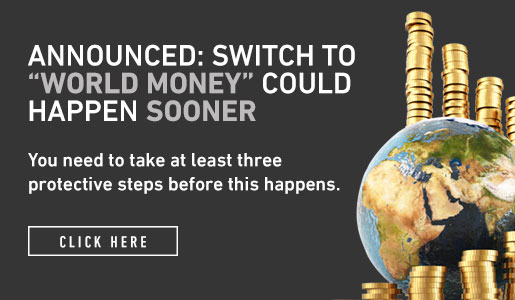 Comments (1)