Last week, we looked at CNOOC Ltd.'s (NYSE: CEO) acquisition of Nexen Inc. (NYSE: NXY) – a deal that illustrated some of the bargains up for grabs in the energy sector.
We also reviewed Chesapeake Energy (NYSE: CHK) – a very controversial stock that an overwhelming number of readers said they would buy.
Well, if you like Chesapeake, you're going to love the subject of today's analysis: Devon Energy Corp. (NYSE: DVN).
Devon has a lot in common with Chesapeake. They're both focused on natural gas exploration and production. They've both seen their stock beaten down by the plunge in natural gas prices. And they'll both shoot markedly higher once that trend reverses course.
But what sets Devon apart from Chesapeake and other industry players is its management team, which has taken a far more conservative (and shareholder friendly) approach compared to its rivals.
For example: While Chesapeake leveraged itself to the hilt, taking on $13.3 billion in debt to acquire reserves at a time when natural gas prices were high… Devon divested $10 billion of deepwater and international assets. Now it's focused solely on its promising North American shale plays and sitting on $7.1 billion in cash and short-term investments.
As a result, Devon has been able to return far more value to shareholders.
Since 2004, the company has reduced its share count by 20%, while boosting its dividend payout 26% per year on average. Meanwhile, its debt-to-equity ratio is 0.4937, compared to 0.6924 for Chesapeake.
Even more impressive, the company has still been able to grow production. Devon's oil, natural gas and natural gas liquids output averaged a record high 694,000 barrels of oil equivalent (BOE) per day in the first quarter of 2012. And it's expected to grow 41% by 2016 to an annual total of 340 million BOE.
At the same time, Devon plans to increase its annual oil and natural gas liquids output by 19% and 13%, respectively. That means natural gas (which is less profitable than oil and natural gas liquids) will account for less than half of the company's total production.
And that's not all.
Devon already has large positions in shale formations like Barnett, Cana-Woodford, Permian Basin, Rocky Mountains and others. It has also expedited production and lowered its cost by tying up with China Petroleum & Chemical (NYSE: SNP), otherwise known as Sinopec.
Sinopec paid just under $2.5 billion for a 30% stake in five of Devon's shale projects. That will cover up to 70% of Devon's exploration expenditures in these areas.
Now, here's the best part: Despite all the company has going for it, Devon's stock is incredibly cheap. And it's about to get even cheaper.
Here's why…
Keep An Eye on Earnings
Devon has been among the companies hardest hit by the decline in natural gas prices. Its stock has lost about a quarter of its value in the past year. And things might get even worse.
You see, as I mentioned above, Devon has been adapting its production to focus more on higher value natural gas liquids like propane and ethane. But the value of natural gas liquids suffered a 23% decline in the second quarter, according to a report by Dahlman Rose & Co.
So Devon – along with other natural gas companies that were counting on natural gas liquids to help take the sting out of low natural gas prices – lost a bit of a buffer.
For instance, on Monday, Anadarko Petroleum Corp. (NYSE: APC) reported a $380 million net loss during the second quarter, despite record high production. And Exxon Mobil (NYSE: XOM) said its upstream earnings fell to $680 million in the second quarter, down from $1.49 billion a year ago.
So what's the second quarter going to look like for Devon?
Not pretty.
Over the past four quarters, Devon has grown revenue by an average of 34%, but its profit has fallen in each of the last three quarters. Net income dropped 5.5% in the first quarter to $0.97 per share, missing analysts' estimates.
For this quarter, the average analyst estimate is $0.82 a share, which would represent a 52% drop from the same quarter last year. If turns out to be the case when the company reports earnings today, it could make this already undervalued stock even cheaper.
Consider that at just under $60, Devon's price-to-earnings ratio of 11.35 is well below the industry average of 16.8.
If you bought shares at the current price, you'd be paying less than $10 per BOE. That's for a company that realized about $45 per BOE when it shed its deepwater and international assets in 2009 and 2010.
Not to mention, the stock yields 1.35%.
So if you're looking for a company that's well managed, has prime shale assets and is trading at a steep discount, keep a close eye on Devon today.
Cheers,
Jason Simpkins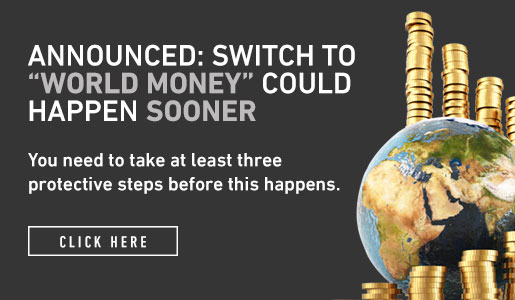 Comments (1)