It's Friday in the Wall Street Daily Nation. That means I'm ditching our regular routine of commentary-based articles. Instead, I'll use charts to present some important investment and economic insights.
This week I'm addressing the unthinkable little rebound in residential real estate prices, silver's slump and the boldest prediction for gold prices I've ever seen.
So let's get to it…
Break Out the Hammers and Nails
On Wednesday, the Census Bureau reported that housing starts in June advanced to a seasonally adjusted rate of 760,000 units. That's a 6.9% increase month-over-month and a 23.6% increase year-over-year.
May and April housing starts data were revised upwards, too.
The end result? Housing starts are up 59% from the bottom hit during the depths of the downturn. And that, my friend, is a clear indication that the real estate market is indeed rebounding.
And I'm not the only one who thinks so.
The latest National Association of Homebuilders (NAHB) sentiment index came in at 35, the highest level since March 2007. Economists were only expecting a reading of 30.
Although we're still below the long-term average of 47, "clearly something positive is going on in the housing market right now, and yet it still has a long way to go," as Bespoke Investment Group says.
It's true that it could still take years for the housing sector to return to "normal," as IHS Global Insight economist, Patrick Newport, told MarketWatch. But one thing's clear: The bottom is in!
Believe it – or be sorry.
Next Stop for Silver?
The latest price chart for silver shows the "other" precious metal is hitting a series of lower highs – but keeps finding support around $26 per ounce.
If silver tests this support level once again and stays above it, we could be in store for a sharp rally back to $35 (or higher). However, if prices fall through the support, look out below!
The takeaway? If you're planning on buying silver at these levels, perhaps via the iShares Silver Trust (NYSE: SLV), use a tight trailing stop.
Gold At $8,300?
We're all familiar with the Pareto principle. We just know it by a different name: the 80/20 rule.
Well, Austrian investment bank, Erste Group, recently applied this idea to the gold market to predict where prices are headed next. It used its findings from the gold bull market between 1970 and 1980. That's when 80% of the metal's price performance occurred in the last 20% of the trend.
The result? Gold at $8,300 by the spring of 2015, according to analyst, Ronald-Peter Stöferle.
Talk about a bold prediction! That's 422.7% above current prices. And you people say that I'm out of touch with my predictions about the U.S. real estate market and Japanese stocks? At least my bold calls have a basis in reality. Just saying.
That's it for today. Before you sign off, do us a favor. Let us know what you think about this weekly column – or any of our recent work at Wall Street Daily – by sending an email to feedback@wallstreetdaily.com, leaving a comment on our website, or catching us on Facebook, or Google+.
Ahead of the tape,
Louis Basenese
| | |
| --- | --- |
| | Louis Basenese helped direct over $1 billion in institutional capital at Morgan Stanley before launching out as an independent analyst and co-founding one of the web's largest financial publishers. Learn More >> |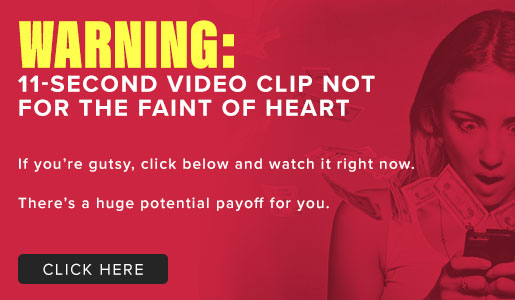 Comments (6)