When the news hit on March 13, the Los Angeles Times called it "a technological evolution, a cultural benchmark and, certainly, a moment in history."
Yet it barely registered a blip on the radars of most investment professionals.
To them, the announcement that the 244-year-old Encyclopedia Britannica was permanently mothballing its iconic, leather-bound print edition (a 129-pound, 32-volume, $1,395 monstrosity) in favor of a "digital only" version was inevitable.
It's just a sign of our digital times, they said. Just another (late) reminder that print is officially dead, after watching bellwethers like The New York Times struggle with profitability and collapse roughly 70% in value over the last five years.
Approaching the announcement with total nonchalance, though, is a big mistake.
You see, when one industry dies, another one is born. And along with it come entirely new profit opportunities for investors.
In this case, the death of print publications is ushering in a multi-billion-dollar growth opportunity in digital publishing.
In the United States alone, we're talking about a $10.5 billion market. And it's high time we position our portfolios to profit. Here's why…
Digital is the New Standard
As I've noted here countless times before, the world is going mobile. In a major way.
Over 500,000 tablet devices – and over 10 billion mobile devices – will be in circulation by 2015. As a result, consumers increasingly expect products and services to be delivered digitally.
Of course, we know this to be true from our own experiences.
We no longer want to endure the hassle of turning the pages of a traditional newspaper to get up to date on current events. And we certainly don't want to be bothered with swapping out physical compact discs to listen to our favorite music anymore.
Instead, we want to scan the headlines quickly on our mobile devices while listening to the latest tracks downloaded from iTunes.
If you want more concrete proof that the digital revolution is gripping the masses and not just tech-savvy consumers, chew on this: In 2011, digital goods and services accounted for 21.7% of all entertainment and media spending by U.S. consumers.
But over the next five years, PricewaterhouseCoopers (PwC) expects that percentage to jump to 31.5%. Clearly, more and more consumers are going digital.
The important thing to note, however, is that this revolution isn't happening all at once. It's impacting different markets at different rates.
For example, digital consumer magazines are only expected to account for 10.4% of total spending in the industry by 2016. In contrast, more than 50% of global music and videogame sales will be digital by that time.
The implications for investors couldn't be more straightforward. If we want to maximize our profit potential from the digital revolution, we need to focus on the fastest-growing markets. And no market is experiencing breakneck digital growth like the publishing industry.
Consider:
Global spending on electronic books is expected to increase almost four-fold over the next five years, from 4.9% to 17.9% of total spending, according to PwC.
The U.S. e-book market, which was virtually non-existent five years ago, is ballooning to $10.5 billion by 2016. At that level, e-books will represent more than 50% of the total U.S. publishing market. That's up from 11.8% in 2011, based on the number of ISBN registrations for e-books.
And Bloomberg reports that Apple's (Nasdaq: AAPL) revenue from e-books doubled last year to $1.9 billion.
As Marcel Fenez, Global Leader of Entertainment & Media at PwC, says, "We've reached the point at which talking specifically about 'digital' increasingly misses the point. As digital becomes the standard, its rising penetration ceases to be a topic for discussion in itself. What matters now is how companies capitalize on it and operate within it."
Bottom line: Digital is the new standard. Publishers realize it. And now they're aggressively pursuing the best ways to capitalize on the revolution. We'd be wise to position our portfolios to profit from it, too.
Of course, the obvious ways to play this boom would be to buy the leading e-book platform providers. Companies like Amazon (Nasdaq: AMZN), which holds about 60% marketshare, and Apple, which holds about 10%. However, they're not pure plays, so the profit potential is limited.
If you want to maximize your profits, focus on lesser-known, small-cap companies that aren't only deriving almost 100% of their revenue from e-books, but are also growing sales at a healthy, double-digit clip.
Yes, they exist. In fact, I just recommended one to WSD Insider subscribers on Friday.
Of course, it wouldn't be fair to our paid subscribers to reveal the name of the company here.
But I can say that it's a trusted partner to all of the major e-book platform providers. Think Apple, Amazon, Sony (NYSE: SNE), Bloomberg and Thomson Reuters.
The company benefits from solid insider ownership, too. Company executives are currently holding tight to their 10.5% stake as share prices rise. In fact, one director just doubled his position.
It boasts return-on-equity (ROE) of 15.6%. (Warren Buffett prefers ROE of at least 15%.) Shares are cheap, too. At current prices, the company trades at a 45% discount to the average price-to-earnings (P/E) ratio for the industry.
That's about all I can give away here. To find out more – including the company's identity – all you have to do is sign up for a risk-free trial here.
Ahead of the tape,
Louis Basenese
| | |
| --- | --- |
| | Louis Basenese helped direct over $1 billion in institutional capital at Morgan Stanley before launching out as an independent analyst and co-founding one of the web's largest financial publishers. Learn More >> |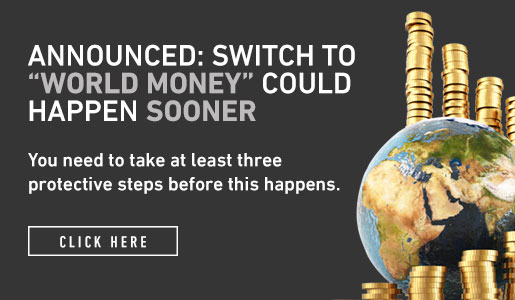 Comments (1)