Oil prices jumped more than 4% yesterday to $87 a barrel as tensions with Iran escalated. And if yesterday's failed talks are any indication, they'll go even higher from here.
Tuesday's 4% jump added to a 9% gain from last Friday. Bolstered by Europe's announced rescue package, it's the biggest one-day surge since 2008.
After slumping some 25% from their February high of $109, oil prices are now on their way back.
As was the case then, this surge is not justified by fundamentals. Global crude supplies remain relatively high and economic growth fairly weak.
But that doesn't matter. What matters is the momentum building in the options market, where bullish bets by speculators are driving prices higher.
And over the next few weeks and months, we're bound to see these bullish bets increase, because Iran is showing no signs of conceding to the sanctions imposed by the West.
Talks resumed yesterday in Istanbul between Tehran and the six major Western powers responsible for the sanctions. But they're really only for show.
The meeting was arranged after negotiations in Moscow stalled last month. Ostensibly, the goal is to determine whether a lack of understanding of the science behind Iran's nuclear program is to blame for the impasse in negotiations. But the real aim is to keep diplomatic channels open and give Iran a chance to concede now that Europe's oil embargo has gone into effect.
Well, Iran isn't backing down. To the contrary, it's becoming more belligerent.
Iran's parliament, the Majlis, is debating a bill that would call for the Strait of Hormuz to be closed to shipping from countries taking part in the sanctions. And the military is test-firing missiles capable of hitting U.S. military installations in Israel.
Additionally, the Majlis has suggested Iran put its uranium to use. Not in bombs or power generators, but in submarines.
In response, the United States has increased its military presence in the Persian Gulf, doubling its fleet of minesweepers and adding to its arsenal of stealth fighter jets and bombers.
It would be nice to think that this is all just posturing, and it very well may be. But there's also reason to believe it's not.
Backed into a Corner
You see, U.S. sanctions have had a devastating effect on Iran. They've led to hyperinflation and job losses that have forced Iran into a very tight corner.
Mohammad Ali Emadi, an executive at National Iranian Oil Co. said during a recent trip to Moscow that the country's oil output has dropped about 20-30% as a result of the sanctions. That translates to a daily loss of as much as $50 million.
That's devastating for a country that gets more than half its revenue from oil sales. To compensate for the lost revenue, Iran has been forced to cut back spending. But for a militant country like Iran, that doesn't mean a reduction on defense spending. It means cutting back on the food and energy subsidies it's relied on to placate its population for so long.
And that has resulted in rampant inflation. Since the government started slashing subsidies 18 months ago, inflation has risen to more than 20%. And that's by the central bank's own admission. Some Western analysts believe Iranian inflation has doubled from 30% to as much as 60%. 
To put that in perspective, the price of bread has surged 16-fold since the withdrawal of state subsidies in 2010. That has led to a significant amount of popular unrest, which recently manifested itself in a three-day boycott of bread and milk.
U.S. policymakers are almost certainly hoping that a popular uprising will occur, overthrow the Iranian government and spare us the trouble of another Middle-Eastern war. But Iran's impulsive and indignant leadership won't go away quite so easily.
Backed into a corner, it's entirely possible Iran will lash out and follow through on its threats to take control of the Strait of Hormuz – the narrow channel in the Persian Gulf through which one-fifth of the world's oil supplies pass. If that happens, even in the best-case scenario we would see war break out in the region.
So what does this mean for oil prices?
A Strait Shot to $200 Oil
First, consider that Iran was producing about 3.3 million barrels of oil per day in May. Full implementation of Western sanctions will take about one-third of that off the market in the second half of the year.
By comparison, Libya was only producing about 1.5 million barrels of oil a day when a civil war erupted there last year. That was enough to send oil prices soaring 36% in a period of just two and a half months.
Taking that into account, if Iran closes the strait, crude oil prices could pop by $30 to $40 a barrel within hours. Should the strait remain closed for 72 hours, oil trading will push up the barrel price to $180 in New York and closer to $200 in Europe.
So the situation in Iran is a volatile one, indeed. But we'll keep an eye on it for you and let you know how to address the latest developments.
Cheers,
Jason Simpkins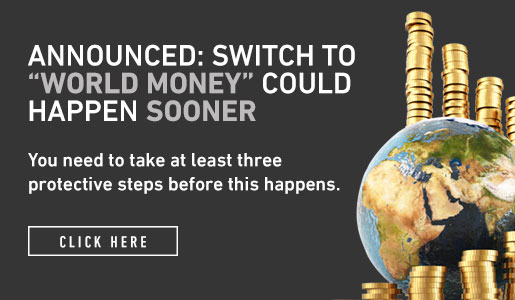 Comments (2)