In yesterday's column, I shared why Intel's (Nasdaq: INTC) latest patent grab is a sign of more deals to come, not the end of the buying frenzy.
I'm not entirely alone in this thinking.
In the wake of the announcement, Capstone Investments' Jeff Schreiner and Deutsche Bank's Kai Korschelt whipped out their crystal balls to predict the next likely candidates for a lucrative patent deal.
Their best bets? Alcatel-Lucent (NYSE: ALU) and MIPS Technology (Nasdaq: MIPS).
Ever the one for a friendly competition, let me throw a pick into the ring, too. But first, let me tell you why I wouldn't dare invest in either of the Wall Street analysts' best bets.
The Problem With Predictions
Investing in a company solely on the prospect of a patent sale is akin to investing in a company solely on the prospect of a takeover announcement.
If a deal never materializes, you're stuck holding the bag on the underlying business. And when it comes to Alcatel and MIPs, that's a terrible prospect.
As you're probably well aware, Alcatel has languished for years.
It operates in the highly competitive telecom industry, plagued by pricing pressures, with very few competitive advantages. The departure of top brass in 2008 didn't exactly help matters, either.
Essentially, the company's been in turnaround mode for more than three years. And its progress has been underwhelming.
Sales dropped 12% in the most recent quarter. Return-on-equity stands at an unimpressive 10%. Most telling of all, fiscal 2011 marked the first year the company posted a full-year profit since the 2006 merger between France's Alcatel and Lucent Technologies from the United States.
Not to be overlooked, either, is the company's cumbersome $5.7 billion debt burden. That's equal to almost double Alcatel's market cap. So any patent deal would probably be used to deleverage the balance sheet, not directly enrich investors.
Like I said, not exactly a shining example of a fundamentally strong business. And it's certainly not one I'd rush out to invest in.
Sadly, MIPS isn't much better.
It operates in a highly competitive, price-constrained sector, too: semiconductors.
Sales growth over the last five years has been negative. Even if we look at more recent history (i.e. – last year), sales are unimpressive. They fell 25.4%.
Return-on-equity is also negative. And while the company might be debt free, it's not expected to turn a profit this year or next.
Ultimately, the only thing MIPS has going for it is the value of its patents. That's hardly enough to warrant an investment.
The lack of any insider buying in either company underscores the unattractiveness of both stocks, too. If insiders know best – and they're not betting on their companies at such rock-bottom levels – why should we?
We shouldn't. Instead, if we're looking to capitalize on the patent buying activity, we should consider InterDigital (Nasdaq: IDCC). Here's why…
Let's Make (Another) Deal
In comparison to Alcatel and MIPS, InterDigital boasts a strong underlying business…
As William J. Merritt, InterDigital's President and CEO, said, "We started 2012 with solid momentum in licensing by signing five new or expanded license agreements… We continue to drive the licensing pipeline with other prospective licensees… Based on the strength of our patent portfolio and licensing program, we remain confident in our ability to grow our revenue consistent with our strategic plan."
More specifically, the company's been profitable nine out of the last 10 years. So it's not struggling or desperate to sell patents in order to survive.
Return-on-equity checks-in at a Warren Buffett-approved level of 18.5%.
The company's in tip-top financial health, too, with over $400 million in net cash.
It's also telling that insiders have been buying shares lately, not selling or avoiding them altogether.
Now, if you think it's too late to profit from the stock since the company just sold patents to Intel, think again.
At the end of 2011, InterDigital held 19,500 patents and patent applications. Roughly 50% of them have been identified as "essential" or "potentially essential" to wireless standards. So the company still holds more than enough quality patents to sell, which is exactly what management intends to do…
As Scott McQuilkin, the company's Senior Executive Vice President for Strategy and Finance, said, "This transaction, which involves a small portion of our overall patent portfolio, marks an important milestone of InterDigital's stated strategy of expanding the monetization of its large and growing intellectual property portfolio."
Better yet, the company's not squandering its newfound wealth. Instead, it's spreading it to shareholders in the form of stock buybacks.
In conjunction with the patent sale announcement, InterDigital's board doubled the company's stock repurchase program to $200 million. That's a meaningful amount, equal to about 16% of the company's current market cap, certain to provide a floor for share prices.
I'd be remiss if I didn't also mention that the bombastic Jim Cramer ranked the stock a "Sell" in the wake of the patent sale. I pity the fool. But he does make for one heck of a reliable (contrarian) indicator.
Bottom line: If you want to profit from the uptick in patent purchases, avoid fundamentally troubled patent holders like Alcatel and MIPS. And instead, go with companies you'd be willing to own regardless if a patent sale ever materializes. Like InterDigital.
Doing so promises to limit your downside, while also giving you equal, if not more, upside potential. Who wouldn't want that?
Ahead of the tape,
Louis Basenese
| | |
| --- | --- |
| | Louis Basenese helped direct over $1 billion in institutional capital at Morgan Stanley before launching out as an independent analyst and co-founding one of the web's largest financial publishers. Learn More >> |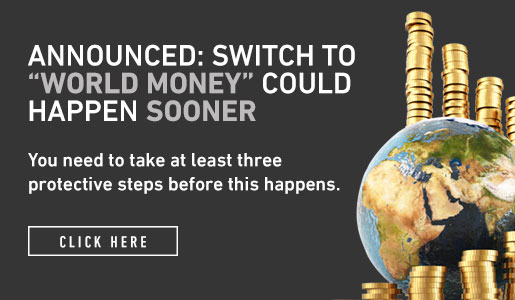 Comments (1)