While the world fretted over Greek and Spanish debt on Monday, chipmaker, Intel (Nasdaq: INTC), made another aggressive push into the mobile market.
The company announced its second patent grab in the lucrative sector in as many months…
The first was a $75 million deal with small-cap technology firm, Aware (Nasdaq: AWRE), which netted shareholders – including my MicroCap Tech Trader subscribers – a quick 60% gain.
The second was a $375 million deal for roughly 1,700 patents from InterDigital (Nasdaq: IDCC), a leading innovator in the mobile space, which I profiled here before. Its shares surged, too, jumping 30% on Monday.
Please take note. Many pundits are going to try to use the latest deal to drive home their ridiculous assertion – like Forbes recently did – that we're witnessing a "speculative patent frenzy."
Before they get a chance to put their spin on the situation, though, let me serve up some gospel truth about the latest dealmaking.
Then tomorrow, I'll share some specific recommendations to profit from this $7 trillion opportunity.
What Patent Bubble?
I told you over a year ago that Wall Street was about to unlock trillions of dollars of untapped value sitting on corporate balance sheets in the form of patents or intellectual property.
It's clearly happening. Yet the terms of Intel's latest deal are bound to raise questions about the sustainability of the trend.
Consider: When a consortium of bidders – led by Apple (Nasdaq: AAPL) and Microsoft (Nasdaq: MSFT) – purchased roughly 6,000 patents from the bankrupt telecom, Nortel, last July, they paid about $750,000 per patent. And when Google (Nasdaq: GOOG) plunked down $12.5 billion for Motorola Mobility (NYSE: MMI) in August 2011, it paid about $735,000 per patent.
So the argument is going to be made that in the context of previous patent purchases, Intel's price per patent seems low at about $220,000.
The problem? These aren't apples-to-apples comparisons.
You see, the Nortel patents were auctioned off. Such a process is designed to increase the final selling price. And it worked wonderfully. A bidding war ensued and the consortium of buyers overpaid.
You'd think that Google would rejoice that it lost out and didn't pay too much for the patents.
Think again.
In reality, the Nortel auction turned Google into a desperate suitor. With so much money at stake in the mobile market – and Android's rapid market penetration – it needed to quickly arm itself for a patent war.
In other words, the stage was set for an "acquire at any cost" patent deal for Google. And that's precisely what unfolded.
Without any pressure from competing buyers, Google willingly coughed up roughly the same price per patent for Motorola as the consortium paid for Nortel.
Fast-forward to today, though, and now all the major mobile players have meaningful patent stockpiles to defend their technologies. Therefore, they're bound to behave more rationally.
Put simply, patent acquirers have gone from being scavengers – picking over the carcasses of left-for-dead technology companies for as many patents as possible – to being big game hunters.
They're being strategic, carefully stalking trophy prey – companies with patents that closely align with current and future product lineups. And as a result, they're finding better deals.
Bottom line: Intel's latest patent grab isn't a sign of a downturn in the dealmaking. It marks a transition to a more strategic phase of what promises to be a long-lasting trend of acquiring valuable IP portfolios.
Stay tuned for tomorrow when I'll dissect the patent sale and, in turn, investment prospects for three specific companies.
Ahead of the tape,
Louis Basenese
Editor's Note: If you don't want to wait until tomorrow to find out how to score quick double-digit profits from patents, you can sign-up to become a MicroCap Tech Trader subscriber here. And you'll immediately gain access to nine of Louis' top patent plays.
| | |
| --- | --- |
| | Louis Basenese helped direct over $1 billion in institutional capital at Morgan Stanley before launching out as an independent analyst and co-founding one of the web's largest financial publishers. Learn More >> |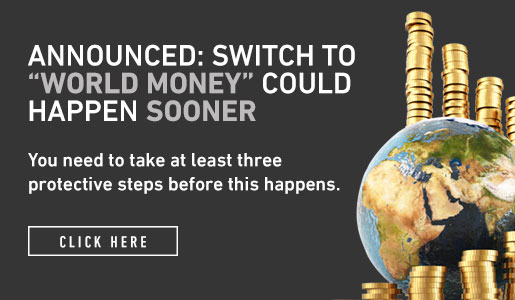 Comments (1)