Saudi Arabia has gone rogue.
Saudi Arabia's oil minister, Ali al-Naimi, said in May that his country's goal was to bring Brent oil prices down to $100 a barrel.
Well, after tumbling 24% from a March high of $128, Brent crude is currently trading at  $97 a barrel. Meanwhile, West Texas Intermediate (WTI) crude has shed about 23% from its March high of $108 a barrel.
With economic growth slowing in China, and the European debt crisis roiling markets around the world, the short-term demand outlook for crude has grown considerably weaker.
So it's time to rein in output, right?
Not so fast. Despite all of these bearish developments, Saudi Arabia took a hard stand at yesterday's OPEC meeting and refused to lower the group's production quota – though it did pledge a greater adherence to the limit.
Still, to put this in perspective: Over the past 10 years, OPEC has agreed to production cuts at every meeting that coincided with a price drop of more than 10% in the preceding three months, according to Bloomberg data. The last time the group left production quotas unchanged amid plunging prices was after the September 11 terrorist attacks, which drove Brent oil prices down 18%.
Given that, many OPEC members, including Angola, Libya, Ecuador, Venezuela, Iran, and Iraq wanted to lower production… and rightly so.
A Dangerous Game
Saudi Arabia has raised its crude production to a 33-year high of 10 billion barrels per day, effectively flooding the market with oil.
The Paris-based International Energy Agency (IEA) said in its monthly report earlier this week that global supplies increased by 200,000 barrels to 91.1 million barrels a day in May. On top of that, the agency cut its forecast for 2012 consumption by 100,000 barrels to 89.9 million barrels per day.
By the cartel's own numbers, OPEC pumped 31.58 million barrels per day last month and 32.96 million barrels per day in April, handily topping the group's 30 million-barrel quota. The last time output was that high was in 2008, when oil prices surged to $147 a barrel.
And yet, OPEC Secretary General Abdalla el-Badri himself has said that there are "genuine demand uncertainties," given the situation in Europe.
Those uncertainties have been reflected in global stocks: Since March 1, some $5 trillion worth of market cap has evaporated from global equities markets.
Clearly, the markets are flashing giant warning signals. But Saudi Arabia is refusing to heed them, instead plowing ahead with excess of production that al-Naimi called "a type of stimulus."
Of course, putting Western interests ahead of its own budgetary concerns seems awfully generous for the capo of an oil cartel.
That's why some analysts have suggested that Saudi Arabia's goal is to put political pressure on some of its "allies." Indeed, with some minor adjustments, Saudi Arabia's budget would be able to withstand Brent oil prices as low as $85 dollars a barrel. That's not true of the more hawkish countries, like Iran and Venezuela, which require higher oil prices to fund expansive social programs.
Another theory is that Saudi Arabia's true aim is to undermine non-OPEC production. That is, if prices fall below a certain level, production from shale and deepwater drilling will no longer be profitable.
But that still seems unreasonable, considering the operating costs of Canadian tar sands is about $60 a barrel. And with long-term demand fixed to rise – and countries like China and Brazil offering generous government subsidies to develop their resources and ensure their own energy independence – that's not really a game OPEC can win at.
Not to mention the fact that it would cause a revolt among the many OPEC members who rely on oil revenue to finance their budgets.
Finally, there are even some fringe groups that think Saudi Arabia is in the tank for President Barack Obama – that it's letting oil and gas prices retreat to give the incumbent a break heading into the November election.
But the bottom line is that regardless of the reasoning behind the decision, Saudi Arabia is playing a very dangerous game.
At the very least, oil prices will have less short-term support than initially thought. And if the crisis in Europe evolves into a serious downturn, it won't be long before we see oil prices back at $50 a barrel.
Cheers,
Jason Simpkins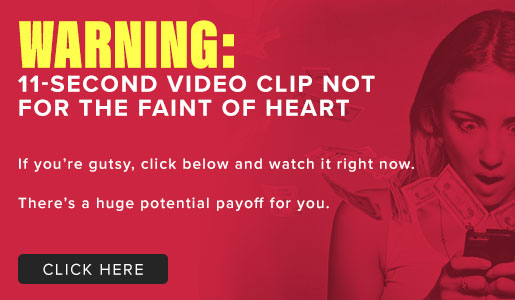 Comments (1)