By far the most popular technology topic from last week's Friday Briefing involved Google's (Nasdaq: GOOG) upgrade to its Maps application and the possibility of Apple (Nasdaq: AAPL) unveiling its own maps app this week.
To update you on the most recent developments, Apple did indeed release a new version of maps, which will soon replace Google Maps on iPhones and iPads.
Apple's maps application includes turn by turn-by-turn navigation, Yelp integration and its own version of 3-D maps. Navigation is huge, considering that only Android phone users had access to the feature with Google Maps. But in the process, iPhone users will lose Street View, walking routes and public transit directions. So it could end up being a loss for Apple customers in the end.
Apple's announcement wasn't just about maps, however. The company also pulled the lid off several noteworthy upgrades in its new operating system that are bound to draw more attention to Apple mobile devices this fall.
Business Insider's Jay Yarow goes as far as saying that with iOS 6 "it's clearer than ever that Apple really is going to attempt to kill Google. And we're not just talking about Android. Apple is going to try to blow up all of Google."
Essentially, his idea revolves around how some iOS 6 features are more search related. And since Google's lifeblood revolves around search, this is Apple's way of sabotaging Google's core business.
Interesting theory. But as you'll see, I think he's giving iOS 6 a bit too much credit.
Here are a few new features that Yarow bases his claims on, and why I'm not convinced.
"Passbook" vs. Google Wallet
Passbook is a new app that keeps anything from movie passes and airline tickets to gift cards and coupons in one place. The app is very useful, as it knows when you reach a location and can pull up the correct "pass" right away. So when you get to a movie theater, you just need to hold the phone out to be scanned by the box office employee. Pretty cool.
However, Yarow claims that Passbook "has the potential to be a better version of Google Wallet," because users can load up store gift cards to use like a digital wallet. The problem is, a shopping trip would require you to pull up the corresponding gift card at every store you make a purchase.
I'm sorry, but we like to think that the mobile wallet revolution will make the checkout process easier, as Google Wallet purchases are as simple as tapping the phone to the PayPass terminal. Using something like Passbook at the point of sale just seems like a step backwards to me.
Yelp Integration
As I mentioned above, Apple maps will now feature Yelp integration, as well. So searching for a restaurant will pull up information, pictures and reviews of that location. So that's "one less thing you're doing at Google," as Yarow told CNN.
Truthfully, I'm pretty neutral on this one. Sure, people won't need to use Google as much now for restaurant reviews. But consumers looking for restaurant reviews are likely already using Yelp's app instead of Google search anyway, so Google shouldn't take a huge hit here.
Is Siri the New Google?
With iOS 6, Siri is getting a makeover as well. With an overhauled knowledge base, she can soon look up sports scores and schedules for games, restaurant info and reservations, movie times and information about actors.
As Siri gets more knowledgeable, Yarow claims that she could eventually replace Google on Apple devices, since people will have no need to search for information: "This is how Apple will build its own search engine. Siri might be wonky now, but in the long run it's a threat."
Okay. First of all, do we really picture a time when everyone's entering all of their search queries out loud? Personally, I don't want to hear what the person on the train next to me is curious about at the time.
Plus, the majority of iPhone 4S users aren't using Siri for search on a regular basis anyway. According to The Wall Street Journal's tech blog, Digits, only "a third of 4S owners use Siri to place phone calls, send text messages, or look up information daily or almost daily." So it's safe to say that Google doesn't have much to fear from Siri when it comes to search revenue.
Bottom line: While iOS 6 is packed with some exciting new features, the update doesn't threaten to destroy Google's core business. In fact, with 900,000 users scooping up Android phones on a daily basis now, I doubt Google's even breaking a sweat.
Good investing,
Justin Fritz
| | |
| --- | --- |
| | Justin Fritz joined the financial publishing business seven years ago (after a brief two-year stint teaching seventh-grade English). He served as Wall Street Daily's Executive Editor for three years. He also worked as Senior Writer, focusing mainly on technology and biotech coverage. Learn More >> |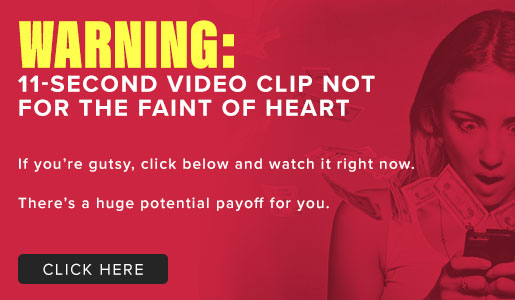 Comments (3)