It's Friday in the Wall Street Daily Nation!
That means the long-winded analysis is out. (Hallelujah!) And some carefully selected charts are in. (Amen!)
So without further ado, check out these snapshots on the slowdown in the world's fastest-growing economy, the end to a trend in oil inventories and the number one reason President Obama should be secretly pushing all his chips in on the stock market.
Stimulus Strikes!
On Thursday, China's central bank lowered interest rates by 0.25 percentage points. Without warning.
Could it be that the government is worried about a slowdown in the world's fastest-growing economy?
Nah. Only crackpots like me would suggest the possibility of a recession in China. At least, that's what readers told me when I first started warning about a China slowdown 10 months ago. Based on the latest economic data, though, maybe I'm not so crazy after all.
From construction activity to electricity output and fixed investment to exports, China's definitely experiencing a slowdown.
The surprise interest rate move is clearly an effort to arrest these slides. Or as Dariusz Kowalczyk, an economist with Credit Agricole, says, it signals that "policy makers [are] bringing out the big guns to support growth."
They probably need to look for even bigger guns. Ones that shoot stronger than 0.25 percentage point bullets. Just saying.
Bernanke's Stimulus Envy
On Thursday, Fed Chairman, Ben Bernanke, said he's standing ready to act to protect the U.S. financial system. The only problem? Unlike China's central bank, he has no ammunition. Not with interest rates at 0%. But, man, could he ever use some.
In the last week, 18 out of 21 economic indicators came in weaker than expected. As Bespoke Investment Group says, "We can't recall a worse week for U.S. economic indicators."
But there is one sliver of hope. Oil bounced back above $85 on news U.S. oil inventories fell more than expected. As I've detailed here before, oil inventories have been rising non-stop. Not anymore.
Seeing that Bernanke's in a gunfight without any bullets, I have to believe he's praying to the good Lord above that the surprise drop in oil inventories is the start of a recovery in demand.
Pray on, brother! Because it's the only weapon you've got.
Why Obama's Probably a Closet Bull
A strong economy and a rising stock market help all politicians. But during presidential elections, it really helps the sitting president.
"An S&P 500 price rise from July 31 through October 31 traditionally has predicted the re-election of the incumbent person or party [with 88% accuracy], while a price decline during this period has pointed to a replacement," says Standard & Poor's Sam Stovall.
So it's really not a surprise that President Obama's re-election odds are rising and falling with the S&P 500 Index, now is it?
The key takeaways? The President should definitely be bullish on stocks. And a good portion of America should be secretly bearish, willing to sacrifice their wealth in the short term in return for a political gain. At least, that's what the research suggests.
That's it for today. Before you sign off, do us a favor. Let us know what you think about this weekly column – or any of our recent work at Wall Street Daily – by sending an email to feedback@wallstreetdaily.com, leaving a comment on our website, or catching us on Facebook or Google+.
Thanks and enjoy the weekend!
Ahead of the tape,
Louis Basenese
| | |
| --- | --- |
| | Louis Basenese helped direct over $1 billion in institutional capital at Morgan Stanley before launching out as an independent analyst and co-founding one of the web's largest financial publishers. Learn More >> |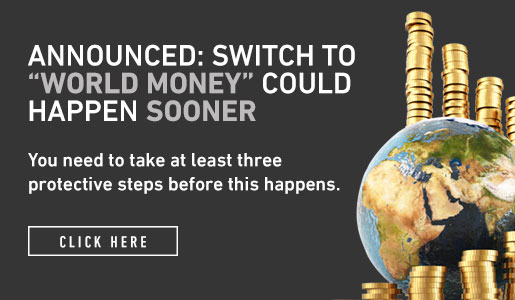 Comments (1)