Well, it's certainly safe to say that the Facebook (Nasdaq: FB) IPO was a flop.
It became official last week when Bloomberg pointed out that (emphasis added) "Facebook Inc. (FB)'s initial public offering, which set a record for technology companies by raising more than $16 billion, also has the distinction of producing the worst return among the largest U.S. deals of the past decade."
And to top it off, reports surfaced yesterday that the falling share price has booted CEO Mark Zuckerberg off Bloomberg's list of the world's 40 richest people. His net worth has sunk by $4 billion since the IPO.
Ouch.
Not that Wall Street Daily readers should be surprised.  Our Chief Investment Strategist, Louis Basenese has pointed out several times before that the IPO was doomed from the beginning.
To be fair, the offering hit additional snags that had nothing to do with Facebook, like the fact that the Nasdaq Exchange ran into technical issues. This meant that "investors who entered buy and sell orders couldn't tell if they had been executed or not," as Matthew Weinschenk wrote last week.
Either way, shares are down 29% from the IPO price as I write. And as Business Insider's Henry Blodget says, "With the stock still trading at about 45X next year's consensus EPS estimate of $0.65, the shares are arguably still expensive and could therefore fall further."
So it's time for the company to perform some damage control. In fact, Blodget adds that some investors are wondering how Zuckerberg could be off honeymooning at a time like this: "With his company being buffeted by criticism from all sides, people are wondering why Zuckerberg hasn't made some sort of public statement."
Whatever Facebook does to fix this mess, however, now would certainly not be the time for investors to discover another disaster looming on the horizon, right?
Too late…
Facebook's Terrible Idea That Won't Die
The "Facebook phone."
Those arguably are the strangest two words you could piece together in a sentence. But based on a recent report from The New York Times' Nick Bilton, the device could actually be showing up in stores by next year.
According to Bilton, Facebook "has already hired more than half a dozen former Apple software and hardware engineers who worked on the iPhone, and one who worked on the iPad, [some Facebook] employees and those briefed on the plans said."
Why the desire to build a phone?
As one Facebook employee puts it, "Mark is worried that if he doesn't create a mobile phone in the near future that Facebook will simply become an app on other mobile platforms."
Ok. I get that he wants to differentiate Facebook from other social networking apps out there. But going up against behemoths like Apple (Nasdaq: AAPL) and Google (Nasdaq: GOOG) is hardly the way to do it.
I said the same thing in November, when reports indicated Facebook was partnering with HTC (TPE: 2498) to create a smartphone (codenamed "Buffy"). And based on a survey by All Things Digital at the time, I wasn't the only one who thought so. Fully 80% of participants were already dismissing the idea.
Like I said in November, "Louis Basenese already predicts that the 'coming Facebook IPO represents the greatest short-selling opportunity of our lifetimes.' So now might not be the best time for the company to jump headfirst into the smartphone race."
And now that Louis' prediction proved to be accurate, it's definitely not the time for Facebook to join the smartphone fray. Especially with rumors swirling that Apple is gearing up to release its biggest update to the iPhone yet – a larger screen – Facebook has little hope of capturing significant marketshare with its own device.
Not to mention the fact that developing an operating system – much less a desirable phone – isn't an easy process. Like ReadWriteWeb's Dan Rowinski says, "Building a smartphone operating system is tedious work that takes years to even come out with a semi-functional device. In this, Facebook is almost starting from scratch… And that is going to make the company's attempt at building a 'Facebook Phone' extremely difficult."
That said, I'm all for competition. And keeping Apple and Google on their toes certainly wouldn't be a bad thing. But for the sake of Facebook's investors, I hope the company decides to shelve the idea immediately. And for good.
But what do you think? Is a Facebook phone something you'd actually consider buying? And as investor, does this development make you more likely to invest, or run for the hills?
Let us know in the comments below, or you can use Facebook or Google Plus.
Good investing,
Justin Fritz
| | |
| --- | --- |
| | Justin Fritz joined the financial publishing business seven years ago (after a brief two-year stint teaching seventh-grade English). He served as Wall Street Daily's Executive Editor for three years. He also worked as Senior Writer, focusing mainly on technology and biotech coverage. Learn More >> |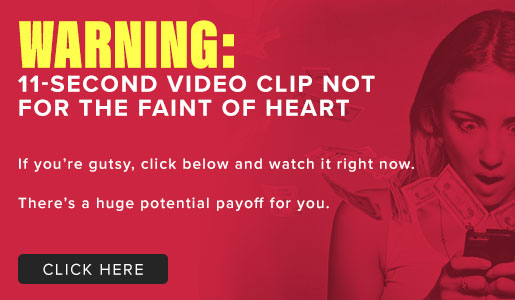 Comments (7)